Best Waterproof Work Gloves
Tuesday, 13 March 2018
Working outdoors can have all sorts of benefits, as fresh air and sunshine will beat the fluorescent lights and stale air of office work every time. But as anyone who works outside with their hands knows, working in the elements can have its hazards as well. When the weather is wet, your hands can become cold, stiff and painful – and keeping your spirits up can be easier said than done. The good news is that with, the proper hand protection, you can conquer the elements and stay comfortable and productive all day long.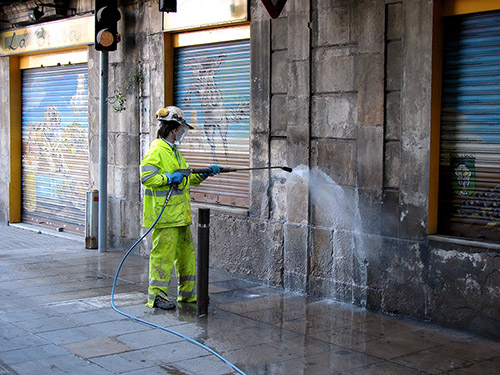 Waterproof gloves keep your hands dry and productive in wet conditions
At WorkGloves.co.uk, we know a thing or two about hand protection, so we've selected our pick of the Best Waterproof Work Gloves around. These gloves have proven themselves worthy of our praise by providing warmth, comfort, dexterity, and above all else: reliable waterproof protection. With varying applications and strengths, these gloves will keep your hands nimble and ready to go so you can get the job done, regardless of the wet bombardment that nature decides to throw at you. Read on, weigh up the strengths, and pick the gloves that are right for you.
Ejendals Tegera 292 Thermal Waterproof Work Gloves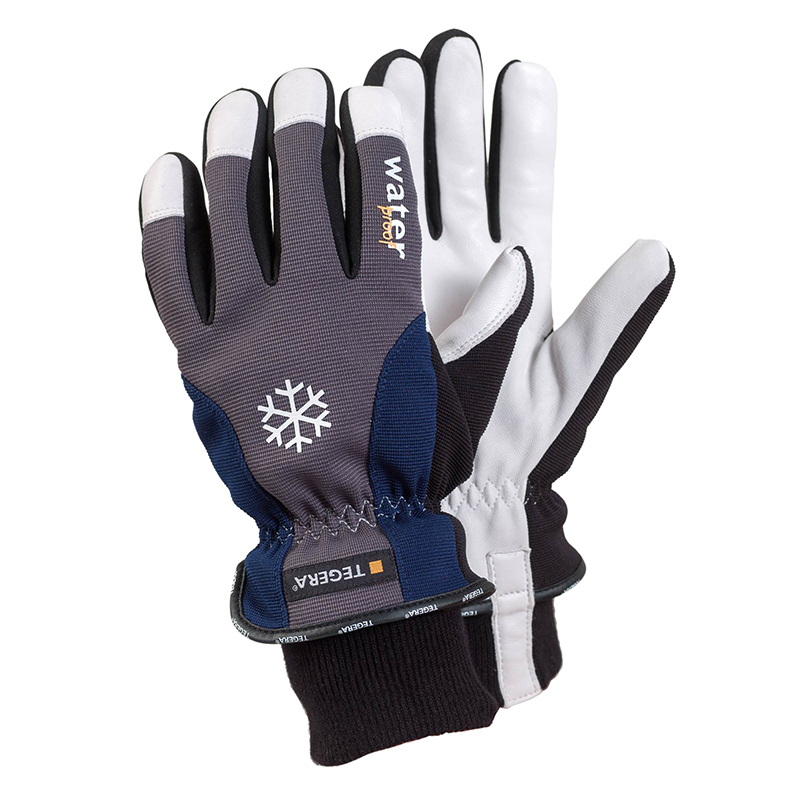 To start off, we've selected one of our favourite gloves that will protect you from the cold and the wet – while still providing you with excellent dexterity and freedom. The Ejendals Tegera 292 Thermal Waterproof Work Gloves are fully waterproof and feature a winter lining, ensuring your hands stay warm and ready for anything. Full-grain goatskin palms and excellent fingertip sensitivity make these gloves excellent for fine handling in any conditions.

Key Features: Waterproof with a warm winter lining, excellent sensitivity for effective handling.
Blackrock Lightweight PU Coated Grip 84301 Gloves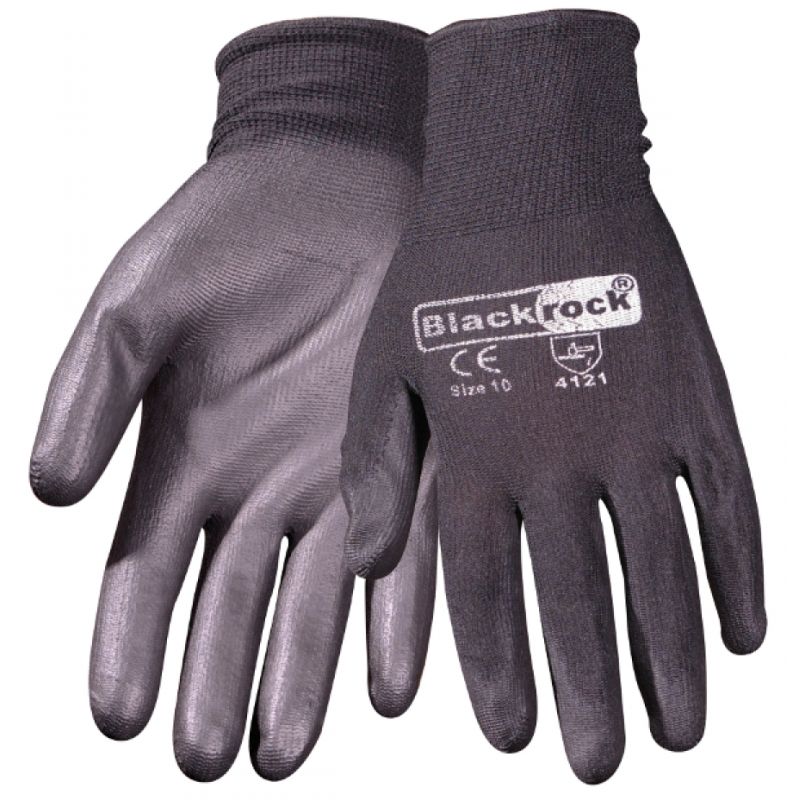 Wet work isn't always cold, and it can be tough to keep your grip in slippery conditions. The Blackrock Lightweight PU Coated Grip 84301 Gloves help you keep hold of your tools and objects in wet conditions so you can get the job done. With breathable fabric and a PU coating, these gloves will be comfortable for long hours of work without making your hands overheat, as some other waterproof gloves do. Close-fitting for fine handling, these are excellent for any precise wet-weather task.

Key Features: Lightweight and breathable, protect your hands from water for great grip and precise handling.

Cutter Leather Classic Chainsaw Waterproof CW400 Gloves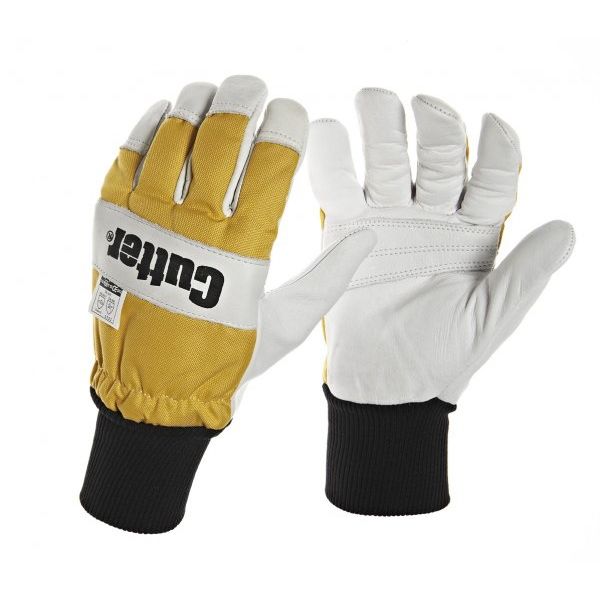 If you're faced with a tough job in wet conditions, you need a glove that is durable, reliable and capable. The Cutter Leather Classic Chainsaw Waterproof CW400 Gloves protect your hands from both water and abrasions, and are made with cow grain leather to provide great flexibility without compromise to protection. Suitable for all areas industries like agricultural, chainsaw, forestry or woodwork, these gloves are perfect for anyone looking for a comfortable and durable waterproof glove.

Key Features: Made from flexible leather, fully waterproof with durable double-stitching.
HexArmor Rig Lizard 2029 Waterproof Work Gloves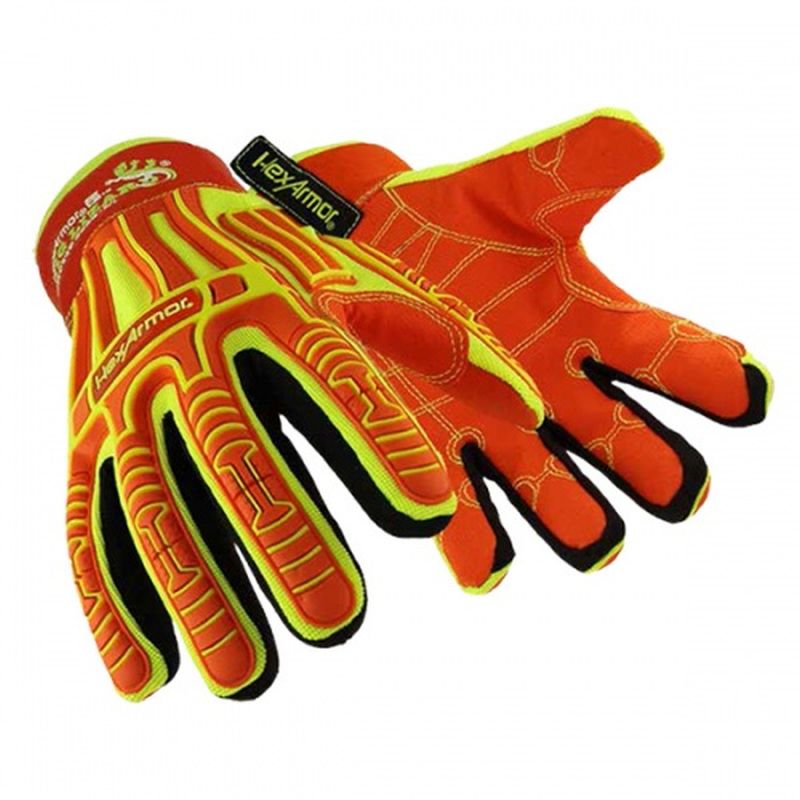 If we're talking about tough waterproof gloves, this next pair is hard to beat. The Hexarmor Rig Lizard 2029 Waterproof Work Gloves provide excellent protection from all sorts of injuries, while still remaining fully waterproof and remarkably flexible. With protection from cuts, impacts and abrasions, as well as a SlipFit cuff for arm protection, this high-vis glove is an amazing meeting point for comfort, protection and dexterity.

Key Features: H2X waterproof barrier, cut, abrasion and impact resistance, flexible with high-vis design.
Supertouch 2254/2251 Lightweight Full-Dip Nitrile Gloves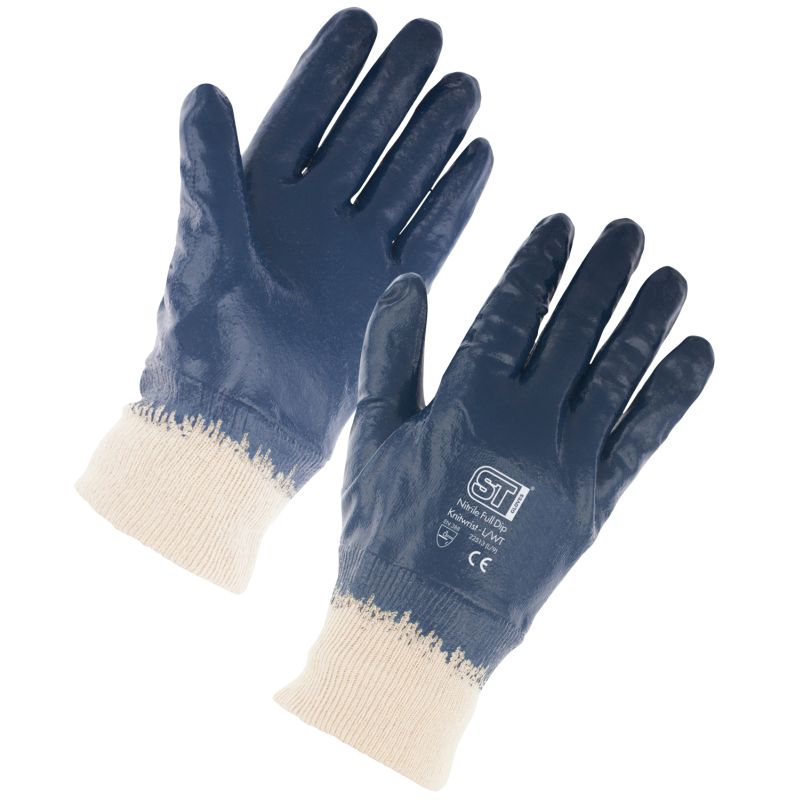 Nitrile-dipped gloves are a great tool for all sorts of workplaces, as they provide cost-effective waterproofing that's great for a wide range of tasks. The Supertouch 2254/2252 Lightweight Full-Dip Nitrile Gloves are designed for comfort, grip and water protection, and also feature the benefit of Level 3 abrasion resistance. Suitable for handling in both wet and dry conditions, these gloves will keep your hands gripping, moving and working through any level of wetness.

Key Features: Comfortable and lightweight, cost-effective and waterproof with great grip in wet conditions.
Now It's Up to You
After laying out some of the benefits and strengths of our favourite waterproof work gloves, the decision is up to you. Some of our gloves are suited to the tough, dirty jobs, others for cold, miserable days and others still for keeping your grip and dexterity in wet conditions. Think about what you'll be using your gloves for and the protection you need, then pick the gloves that will keep your hands comfortable enough to get the job done.
Not convinced, or want to take a look for yourself? Check out our entire range of Waterproof Work Gloves!