Best Oven Gloves with Fingers
Monday, 26 March 2018 | Admin
Oven gloves are something we are all well familiar with, yet when it comes to quickly pulling something hot from the oven to protect it from burning, so many of us tend to reach for that convenient tea towel instead. No wonder that in spite of being easily preventable, burns are still one of the most common kitchen injuries.
While simple oven mitts get the job done, they are often too bulky to let you grab any hot surface with complete confidence, which is why oven gloves with fingers are a much superior solution. If you're thinking about how time-consuming that must be, don't. Most of these gloves feature an ambidextrous design, which means that putting them on and off shouldn't take any more of your time than using a simple mitt.
Here at WorkGloves.co.uk we store a broad choice of all kinds of heat resistant oven gloves, in mitt, glove and gauntlet style, so finding just the right one for your needs shouldn't be a problem. If, however, you want to hear our opinion on what the Best Oven Gloves with Fingers are, we've come up with this short list to help you make up your mind.
Coolskin Heat Resistant GTX Mid Length Gauntlets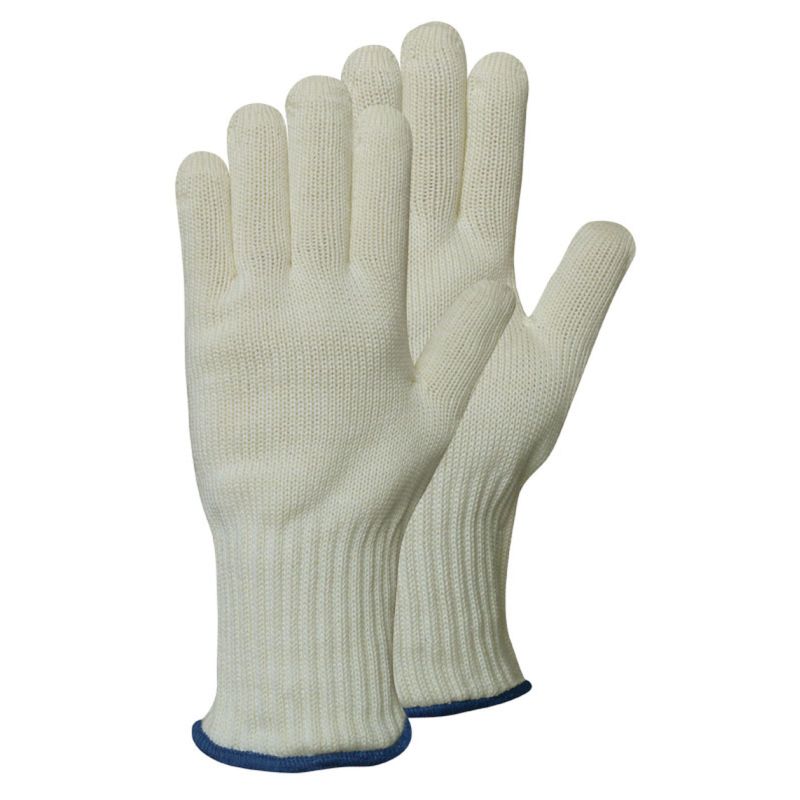 Let's start with the basics. With their straightforwards design, slightly longer cuffs that protect more than just your hands, and superb resistance against contact heat, the Coolskin Heat Resistant GTX Mid Length Gauntlets are the perfect choice if you are looking for reliable protection in the kitchen. Designed by the leading experts in the field, using meta-aramid fibres that guarantee maximum protection and comfort, these gloves are ideal for use with ovens, AGA cookers, solid fuel stoves and even barbecues. Moreover, their ambidextrous design makes putting them off and back on again quick and easy, which can be a life-saver in the fast-paced cooking environments.
Key Features: Protect from contact heat, ambidextrous design, meta-aramid fibres, duplex knitted structure
Coolskin Steam Oven Gloves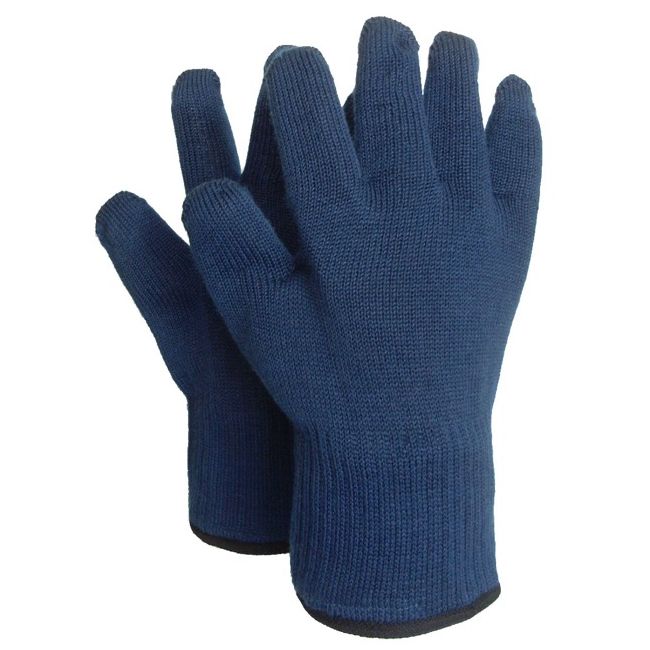 If you've ever needed to quickly open a boiling hot oven and reach inside to pull out a tray just in time, you know that protection against that first blast of steam is just as important as protection against contact heat. The Coolskin Steam Oven Gloves have been designed to function as an outstanding shield against steam, as well as contact heat. They feature a duplex structure that includes an outer layer for contact heat protection, and an inner, cotton-lined latex layer that ensures steam resistance. This innovative construction ensures these gloves can safely be used not only at home, but in professional kitchens as well.
Key Features: Excellent protection against steam, duplex structure of two protective layers, suitable for home and professional kitchens
Polyco Hot Glove Heat Resistant Gloves 90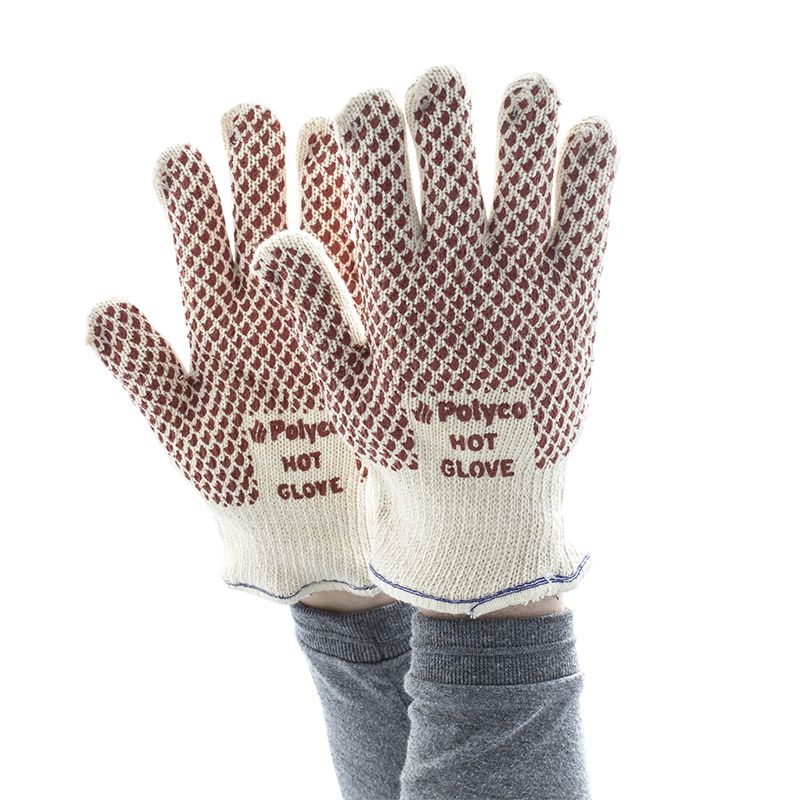 Are you looking for a heat resistant oven glove that will provide more than just protection against heat? The Polyco Hot Glove Heat Resistant Gloves 90 offer the perfect solution. These bakers' gloves can withstand contact temperature of 250°C, while keeping your hands and wrists safe from most mechanical hazards as well. The nitrile coating ensures an excellent grip, which is especially useful when dealing with bulkier objects that tend to slip, while their double layer of knitted cotton offers a unique layer of comfort, flexibility and dexterity that is not usually associated with heat resistant gloves.
Key Features: Budget friendly, ambidextrous design, excellent tear resistance, double layer of knitted cotton
Coolskin Heat Resistant 375GTX20 Full Length Gauntlets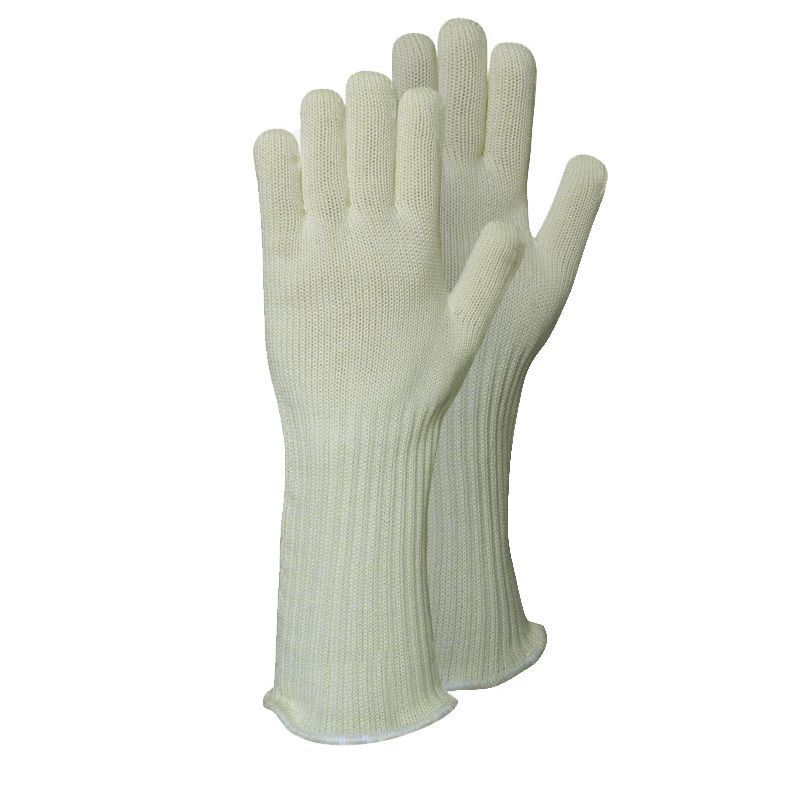 If you work in a bakery or a professional kitchen, you are most likely well familiar with those deeper, slightly more dangerous ovens. When reaching into an oven like that, even the best heat resistant gloves can't help you out if they aren't long enough. The Coolskin Heat Resistant 375GTX20 Full Length Gauntlets provide excellent protection against contact heat from the tips of your fingers, all the way up to your elbows. Their ambidextrous design makes them quick and easy to put on, and the standard Coolskin duplex knitted structure provides both comfort and protection.
Key Features: Extra long design, ideal for professional kitchens, duplex knitted structure, meta-aramid fibres
Still not convinced oven gloves with fingers are the best option for you? No worries, we offer heat resistant kitchen gloves in all shapes and sizes, so make sure to check out our full range of Oven Gloves.