Best Disposable Gloves
Tuesday, 10 April 2018 | Eugene
Gloves are an essential piece of equipment for all sorts of jobs, but it's important to ensure the glove you choose fits your application. Disposable gloves are often the best option, as they provide convenience and cost-efficacy that can't be achieved with reusable gloves that may increase the risk of contaminating yourself, or your materials. Whether you're in the food or medical industry, or need to protect your hands from dangerous chemicals, disposable gloves are often an obvious choice.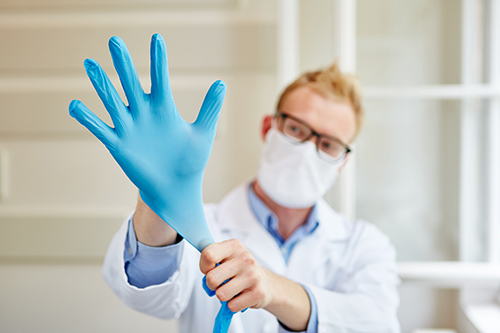 Disposable gloves are the best option for hygiene and efficiency
With so many disposable gloves on the market, how are you to pick the right pair? All sorts of terms are thrown around by glove manufacturers, but it can be hard to decipher which features you need, and which to avoid. Luckily, at WorkGloves.co.uk, we're experts on all sorts of gloves, and we can help you select the perfect pair of gloves for your needs. We've put together a list of some of the Best Disposable Gloves, each with their own strengths in different areas. Read on, and decide which gloves are right for you.
Great for the Food Industry: Shield GD52 Smooth Polythene Disposable Gloves (Pack of 100)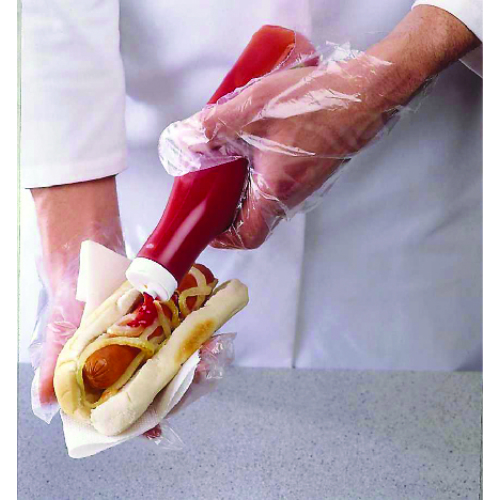 There are few industries where hygiene is more important than in food handling and manufacturing, so a reliable pair of disposable gloves is crucial. The Shield GD52 Smooth Polythene Disposable Gloves are loose fitting for quick application, and are made without latex to make them suitable for just about anyone. Powder-free to reduce contamination, these ambidextrous gloves provide comfort for the user and peace of mind for customers.
Key Features: Made with latex-free polythene, powder-free to reduce contamination, smooth and loose for ease of application and comfort.
Strong and Chemical Resistant: Black Mamba Tough Disposable Nitrile Gloves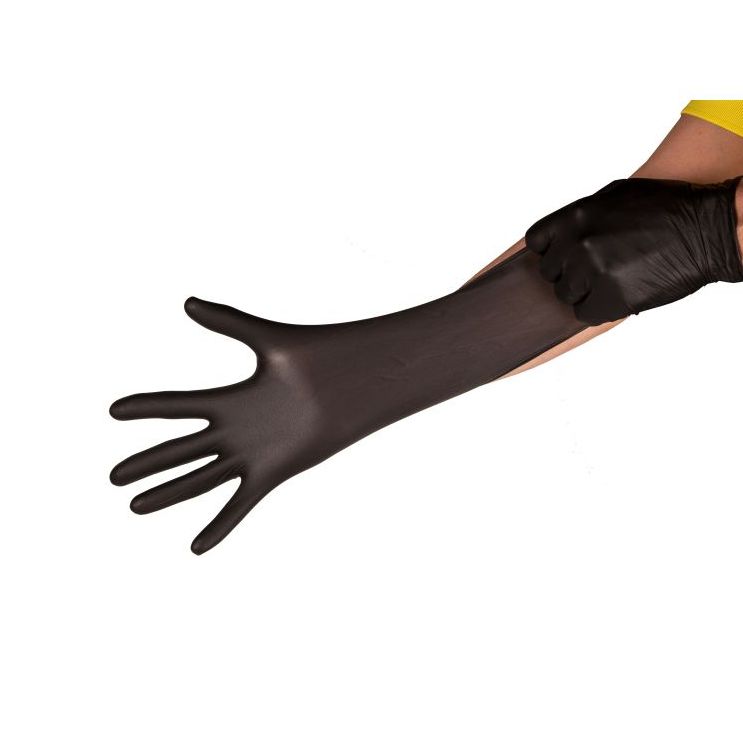 Disposable gloves aren't usually known for their toughness and protection, but this pair is breaking the mould. The Black Mamba Tough Disposable Nitrile Gloves impressively feature three times the chemical resistance of latex or vinyl, as well as great puncture and tear resistance. Keeping your hands safe and clean where others gloves cannot, these extra-strong gloves are made with a grip rite finish and two-ply fusion to bolster your grip and make application smooth and quick. Ideal for application like plumbing and mechanical work, these gloves are some of the most reliable disposables around.
Key features: Tough and reliable disposable gloves, strong chemical, puncture and tear resistance, grip rite finish for extra gripping power.
Versatile and Comfortable: Polyco Bodyguards 4 Latex Powdered GL818 Disposable Gloves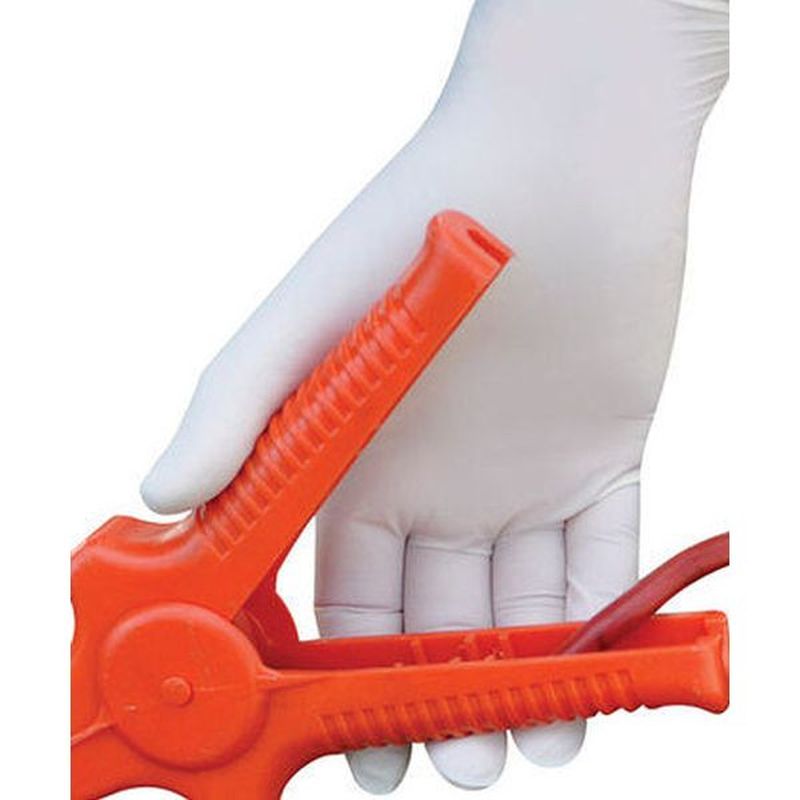 While many gloves are geared towards specific industries, others are made to be versatile enough to fit a wide range of applications. The Polyco Bodyguards 4 Latex Powdered GL818 Disposable Gloves are dexterous, comfortable and grippy gloves that are great for anything from hair salons to janitorial work. With a 4.0 AQL rating to ensure protection from holes, these natural latex gloves are perfect for tasks that require fine dexterity, and are powdered to aid control and donning speed.
Key features: Made with strong and thin natural latex, rolled cuff to prevent dirt contamination, textured finish for grip in all conditions.
Ideal for Clinical and Lab Work: Supertouch 1261/1269/1267 Powder-Free Disposable Nitrile Gloves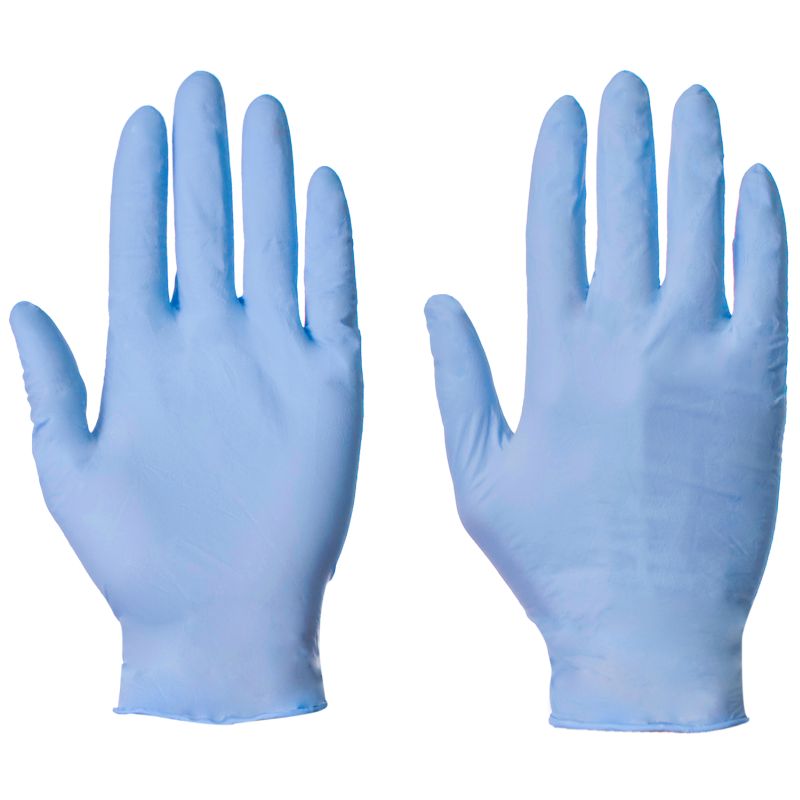 Medical applications have zero room for error, so gloves have to be rigorously tested to ensure reliability. The Supertouch 1261/1269/1267 Powder-Free Disposable Nitrile Gloves are specially tested for medical purposes to ensure impermeability, sizing, strength, and thickness, so you can have peace of mind that these gloves will do what they're supposed to. Powder- and latex-free, these gloves will make hygiene maintenance easy, helping to minimise the risk of contamination when failure isn't an option.
Key features: Ideal for medical application, cleanrooms and laboratories, micro-tested to ensure safety, latex- and powder free for maximum hygiene.
Are you looking for a different type of disposable glove that we left out? We stock a wide range of disposable gloves, suitable for all sorts of industries and applications. To view our entire range of disposable gloves from all the top brands, take a look at our Disposable Gloves category.