Best Touchscreen Work Gloves
Tuesday, 10 April 2018 | Eugene
The workplace is constantly changing, and along with it, the equipment you need to get the job done right. When looking for a glove that suits a modern style of work, protection, comfort and grip are still important, but things like touchscreen compatibility are quickly becoming more and more important. The ability to quickly access a tablet or smartphone is invaluable in the modern workplace, as constant application and removal of gloves can become a time-consuming, inefficient process.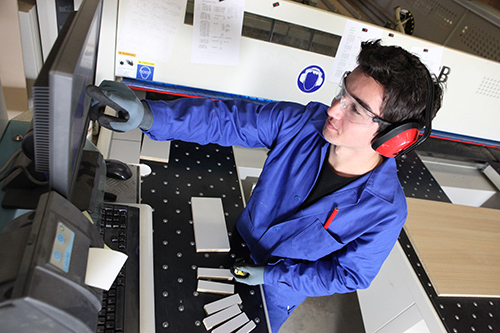 Touchscreen gloves allow you to remain efficient and protected in the workplace
Figuring out which gloves are right for your applications can be a difficult task, with thousands of choices out there, all claiming to be the best around. Luckily, you've come to the right place, as at WorkGloves.co.uk we're experts on all sorts of gloves, and we're fairly handy with a touchscreen as well. We've selected a list of our favourite touchscreen gloves, combining comfort and protection with touchscreen compatibility, allowing you to use all sorts of devices without any disruption to your routine.
Polyco Matrix Touch 1 Touchscreen Work Gloves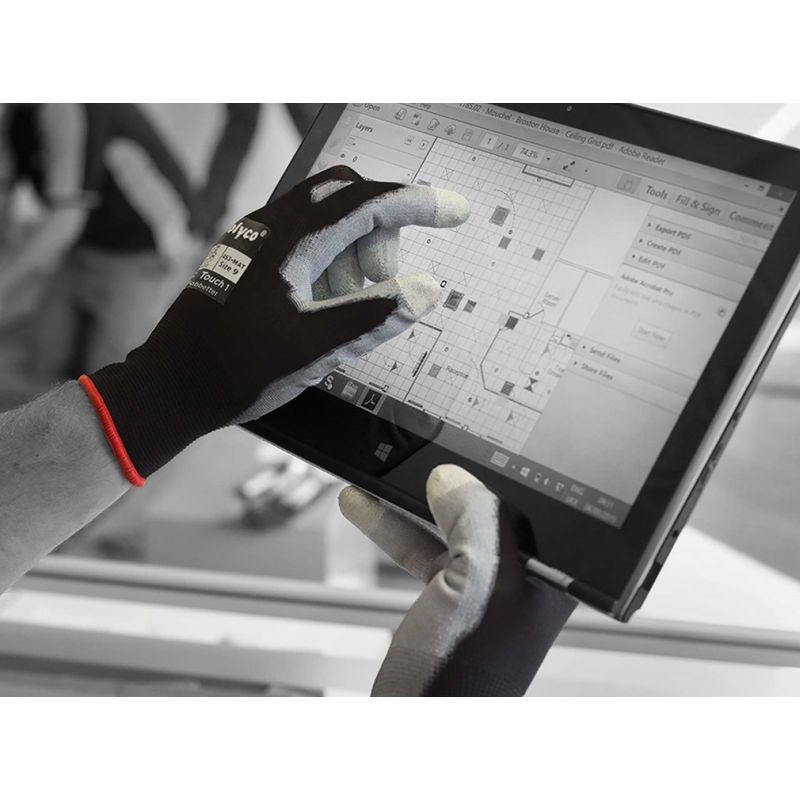 Working around machinery poses plenty of dangers to hands, but that doesn't mean your hands can't be ready to use a device as well. The Polyco Matrix Touch 1 Touchscreen Work Gloves provide high levels of abrasion resistance, tear resistance and grip, all while allowing full use of any touchscreens with precision. Breathable with a seamless lining, these gloves will stay comfortable all day long, helping to boost efficiency without compromising on protection.
Key Features: Good abrasion and tear resistance, strong grip with full touchscreen sensitivity.
Ejendals Tegera 901 Fingerless Precision Work Gloves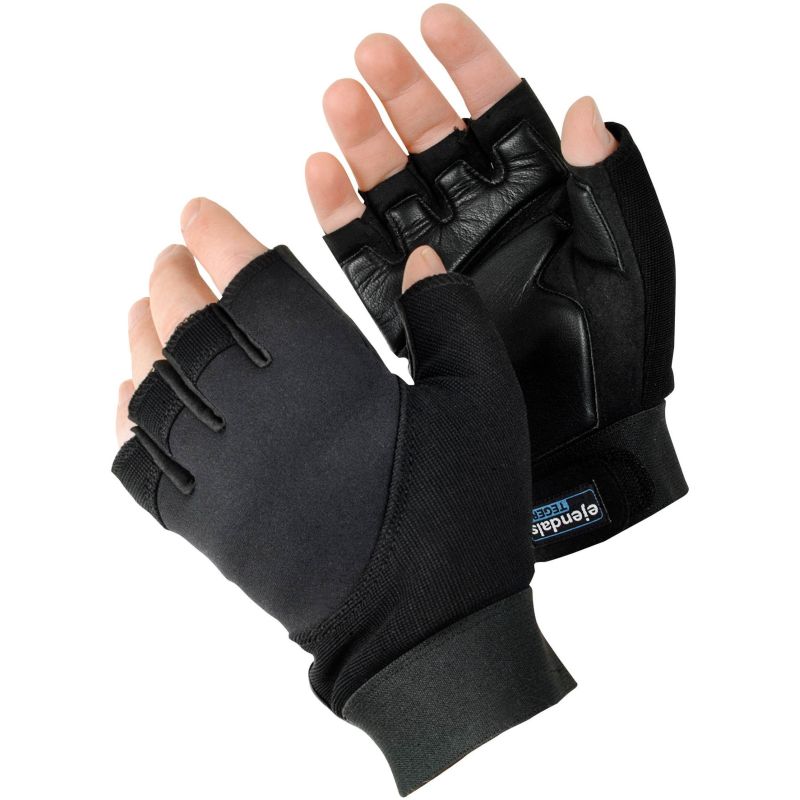 While gloves with sensitive fingertips can provide plenty of touchscreen-compatibility, you can't beat bare fingers for responsivity. The Ejendals Tegera 901 Fingerless Precision Work Gloves are suitable for an array of light work applications, and leave your fingertips free for excellent dexterity and touchscreen use. Padded palms provide the wearer with plenty of protection and shock absorption, while a Velcro fastening at the wrist ensures a snug and secure fit.
Key features: Leaves fingertips free for dexterity and touchscreen use, padded palms provide shock absorption and comfort while lifting.
Blackrock Smart-Touch Touchscreen PU Coated 54312 Gloves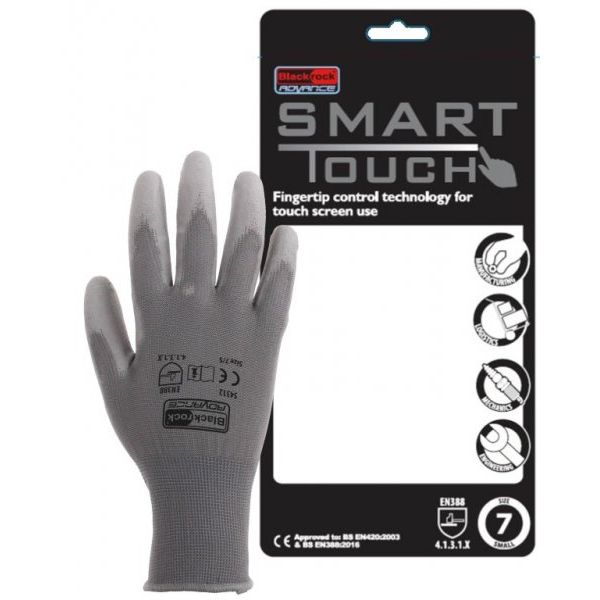 Dexterity and grip are important factors in any pair of gloves, but for some applications like assembly line work or product inspection, those features are needed above all else. The Blackrock Smart-Touch Touchscreen PU Coated 54312 Gloves feature a PU coating on both the palms and fingertips, providing you with exceptional grip and dexterity at all times. With fingertip control technology and copper fibres in the thumbs and fingers, these gloves provide highly responsive touchscreen sensitivity, making them an excellent all-round efficiency-booster.
Key features: PU coating for excellent grip, copper fibres for great sensitivity, levels 3 and 4 abrasion and tear resistance respectively.
SealSkinz Hi Vis Ultra Grip Waterproof Gloves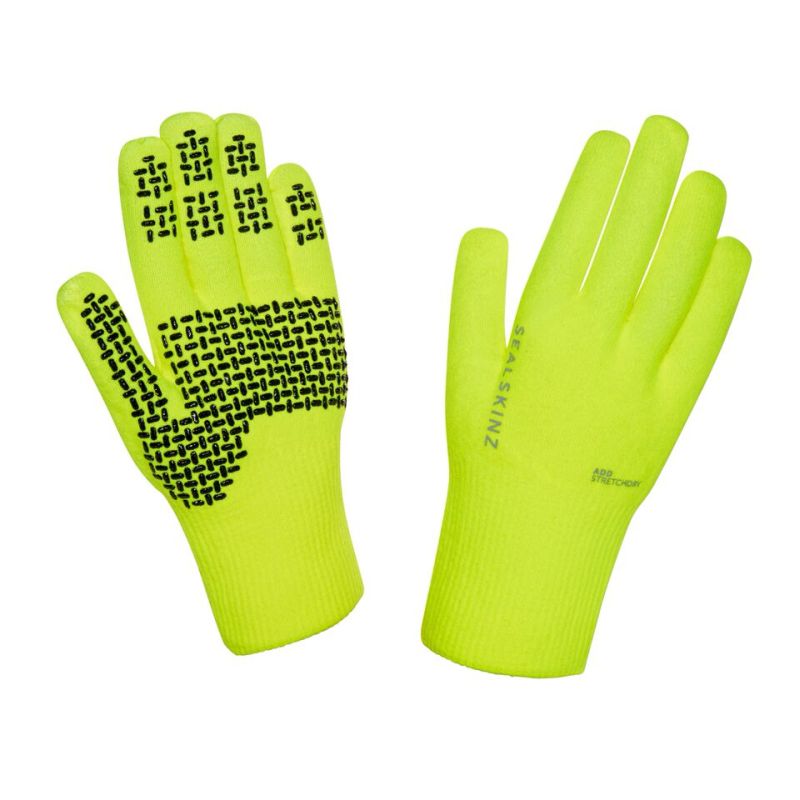 The gloves mentioned above are excellent for all sorts of general work applications, while our next two gloves are a little bit more advanced. The SealSkinz Hi Vis Ultra Grip Waterproof Gloves combine touchscreen sensitivity with a high-vis design and waterproof materials, providing excellent safety, comfort and protection for most work sites. A raised chevron pattern ensures great grip, while a merino wool liner keeps your hands comfortable for all-day work. Touchscreen compatible on the thumbs and forefingers, these gloves provide a top option for anyone looking for a little more out of their gloves.
Key features: Waterproof and windproof for use in all conditions, chevron pattern for grip, high-visibility design and touchscreen-compatibility.
Ejendals Tegera 9128 Insulated Touchscreen Work Gloves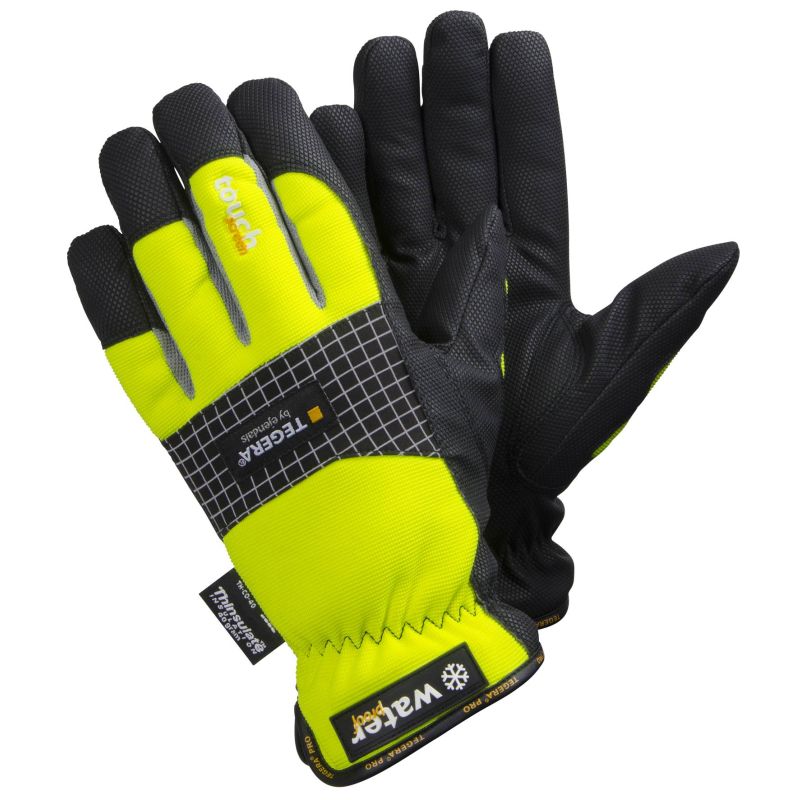 Working in colder conditions can be tough at the best of times, but it's even worse if you have to apply and remove your gloves constantly throughout the day. The Ejendals Tegera 9128 Insulated Touchscreen Work Gloves are exceptional for anyone who wants to stay warm and comfortable without sacrificing use of their devices. Reinforced fingers and seams ensure greater durability, while pre-curved fingers minimise fatigue and maximise comfort. Warm, dexterous and touchscreen-sensitive, these gloves are perfect for cold-weather work in the modern workplace.
Key Features: Windproof and waterproof exterior, ergonomically designed with pre-curved fingers, perfect for medium duty tasks where touchscreen-compatibility is a must.
Are none of these gloves quite what you're looking for? We stock a wide range of touchscreen-sensitive gloves, all with different levels of resistance and protection that make them suitable for all sorts of applications. To view our entire range of gloves with touchscreen-compatibility, take a look at our Touchscreen Work Gloves category.