Best Oil Resistant Work Gloves
29 March 2018 | Admin
Oil is one of the most infuriating hazards to deal with, particularly when you're performing fine handling tasks. Slippery and stubborn, oil reduces your grip to such an extent that you might find you often drop components and goods while you work. Well, you're in luck; at WorkGloves.co.uk, we stock a number of gloves that can protect you against oil so you remain as efficient as possible (and hopefully a little calmer, too!).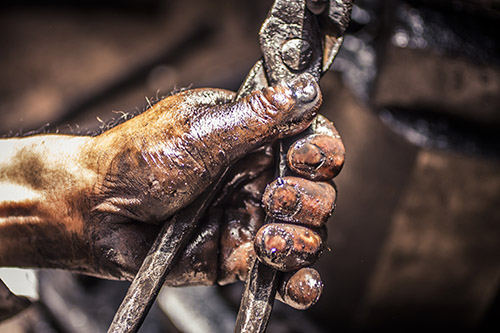 But with such a wide array of choice out there for oil resistant work gloves, it can be difficult to know which pair of gloves you should choose. To take the guess work out of the process, we've compiled a list of what we think are the top five work gloves available for protecting your hands against oil. Read on to find out more!
MaxiDry Fully Coated Oil Repellent 56-426 Gauntlets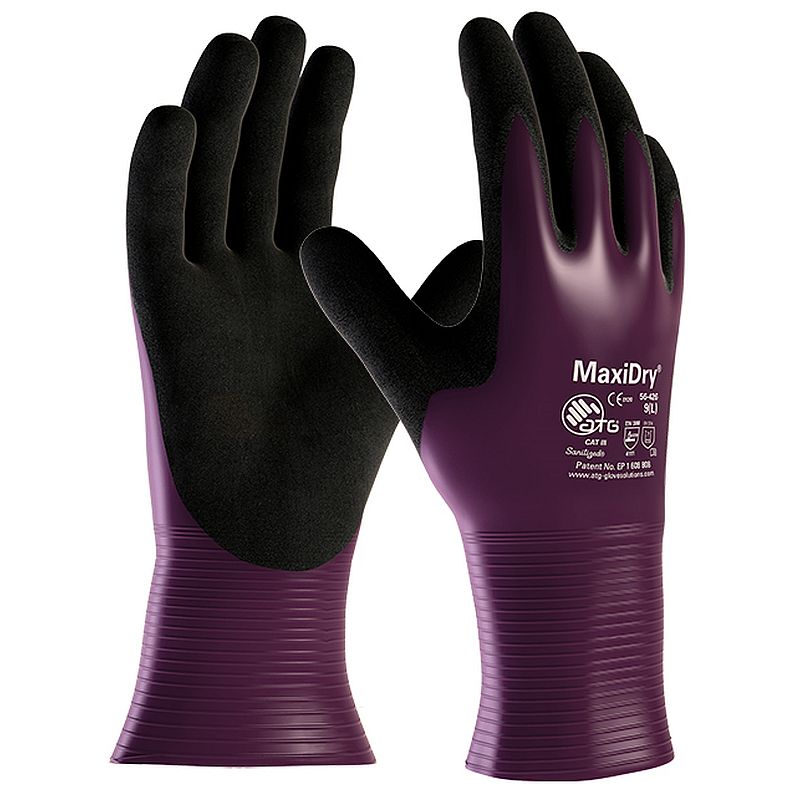 Performing intricate, component-handling duties requires a delicate touch in dry conditions, and this is even more difficult in oily conditions. The MaxiDry Fully Coated Oil Repellent 56-426 Gauntlets are fully coated to provide your hands with better grip.
Better yet, the Oil Repellent Gauntlets are extremely thin in design. This makes them ideal for fine handling tasks. The full coating on the gloves provides non-slip grip, allowing you to perform these tasks with all the dexterity that you so sorely need for tackling oily conditions.
Key Features: Provides outstanding grip, full coating prevents oil infiltration, super thin and flexible.
Nitrilon NCN-925GK Foam Nitrile Knuckle Coated Gloves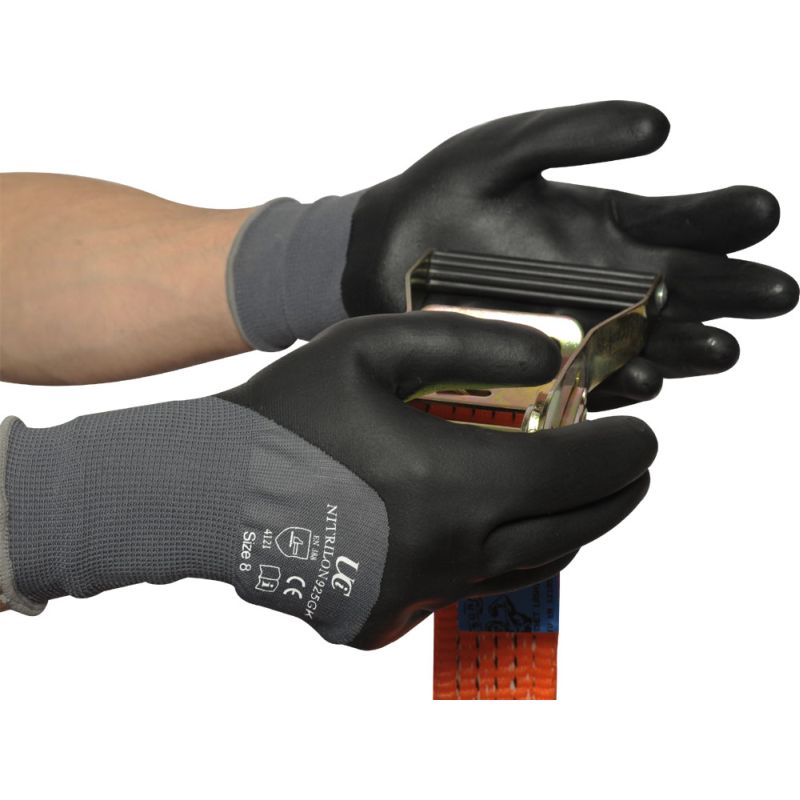 Made with a foamed nitrile coating on the knuckles, the Nitrilon NCN-925GK Foam Nitrile Knuckle Coated Gloves offer extra protection against mechanical risks. The gloves are suitable for a wide range of environments, including wet and oily settings.
The Foam Nitrile Knuckle Coated Gloves are ideal for those performing tasks for prolonged periods. This is because they have been constructed with a seamless polyester lining, which protects your hands against the tough exterior of the gloves. Flexible and thin, the gloves are perfect for handling tasks in oily conditions where additional dexterity is required.
Key Features: Foam coating for added knuckle protection, lightweight and flexible, seamless for added comfort.
Black Mamba Tough Disposable Nitrile Gloves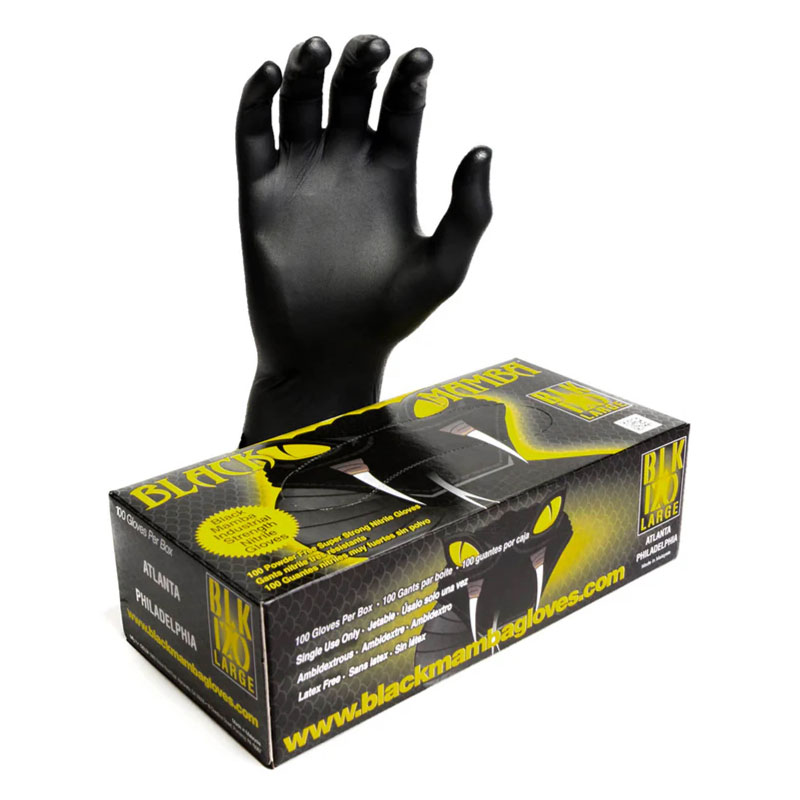 Unlike the rest of the gloves on this list, the Black Mamba Tough Disposable Nitrile Gloves are (as you've probably guessed from their title) disposable. While most disposable gloves tend to offer the barest level of protection possible, these gloves are designed to withstand physical and chemical hazards. Crafted so they're up to three times more resistant than latex or vinyl gloves, the Black Mambas offer superior puncture and tear resistance.
Coupling these excellent features with the oil-resistant nature of the Tough Disposable Gloves makes them perfect for a wide range of applications, including automotive work, oven cleaning and waste management. The gloves are fully textured with a Grip Rite finish, making them particularly suited to providing much-needed grip in oily environments.
Key Features: Finished for added grip, powder free to reduce irritation, resistant against chemicals as well as oils.
Polyco Polyflex MAX KC Work Gloves 923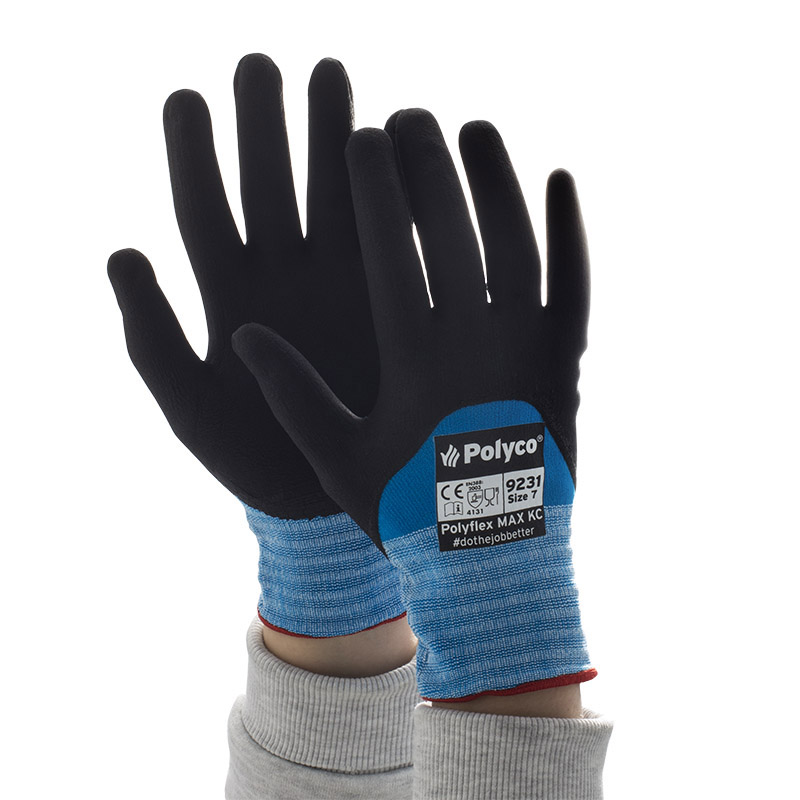 Your grip is the first thing to go when you're working in oily environments. Thankfully, the Polyco Polyflex MAX KC Work Gloves are designed with air bubbles that provide a cushioning effect. This enhances your ability to grip objects in damp or oily conditions.
Featuring a nitrile coating on three quarters of the gloves, the Polyflex MAX KC Gloves offer a high level of protection against abrasions and tears while also preventing your hands from slipping off objects. This makes handling tasks far easier in oily conditions, allowing you to work as efficiently as you're used to.
Key Features: Double coating, anatomical construction for a better fit, excellent grip and sensitivity.
Towa ActivGrip 30cm Liquid Resistant 566 Gloves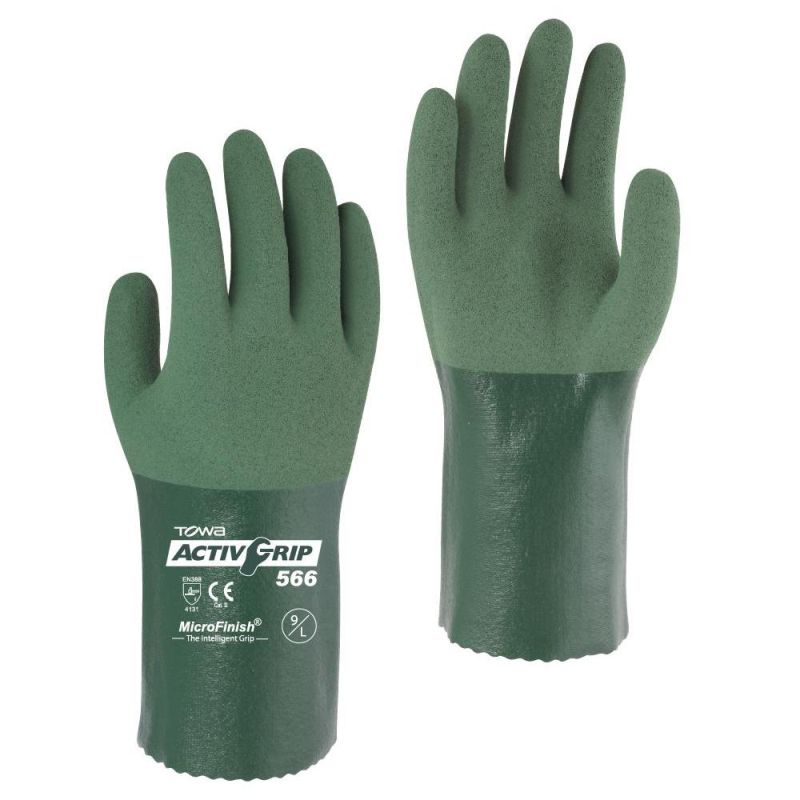 Constructed with longer cuffs, the Towa ActivGrip 30cm Liquid Resistant 566 Gloves protect your wrists as well as your hands. This makes them ideal if you regularly handle a great deal of oil at once, or else if you perform mechanical work where your forearms could become coated in the substance.
The ActivGrip Liquid Resistant Gloves also use MicroFinish technology, a unique and revolutionary piece of technology that improves your grip in adverse conditions. This makes them perfect for fine handling tasks where flexibility and dexterity are required.
Key Features: Full nitrile coating, uses MicroFinish technology, gauntlet style protects the wrists.
To find out more about each product, click the link to go through to their product listing. At WorkGloves.co.uk, we're sure that we've got a pair of gloves that can help you solve what's holding you back at work. If one of the above five products doesn't quite do what you need, feel free to ring our customer care team on 020 7501 0597 to find out more about our range of products or get a tailored recommendation!