Best Knuckle Protection Work Gloves
Thursday, 29 March 2018 | Admin
Your knuckles are susceptible to injuries and abrasions, particularly if you work in environments where there is a risk of impact or mechanical injuries to the back of the hands. Working with an injury in such a vital area will slow you down, and can even prevent you from working at all.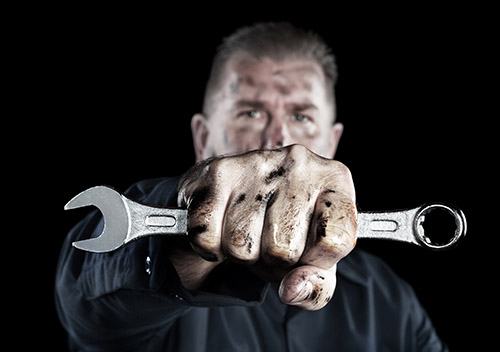 At WorkGloves.co.uk, we believe that preventative measures are the best way of protecting your hands. As a result, we've selected a number of work gloves that provide additional protection to the knuckles. And with such a wide selection of knuckle-protective work gloves, we've taken a cross section of the range we have. From a simple knuckle coating to a 'Full Impact Skeleton,' we've got something for you!
HexArmor Chrome Series 4024 Cut Resistant Mechanics Gloves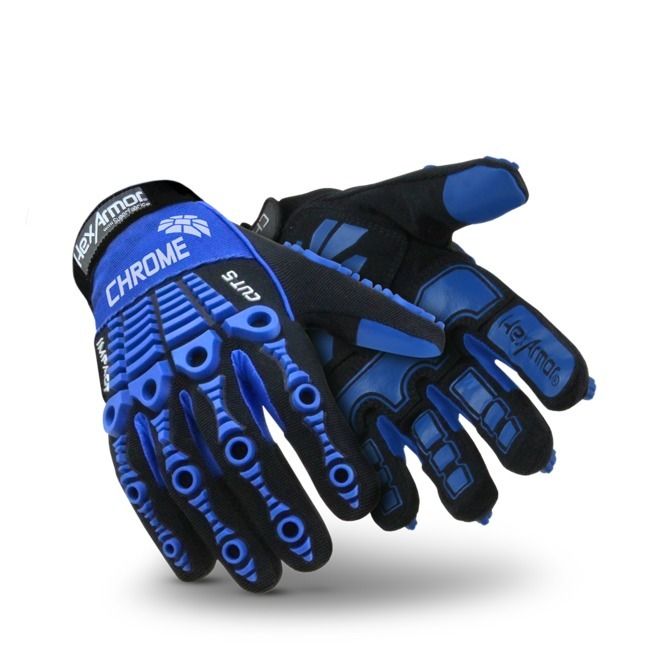 The HexArmor Chrome Series 4024 Cut Resistant Mechanics Gloves are a step above the competition, offering protection against both impact and vibration as a result of their padded palms and tough backs. This makes them particularly suited to the handling of pneumatic drills or jackhammers where there is a risk of hand-arm vibration. Featuring padded palms, the gloves reduce the risk of vibration damage to your palms.
Constructed with a superior impact protection system on the backs of your hands, the Chrome Series 4024 Mechanics Gloves help dissipate forceful blows over a large area. This helps prevent injuries and bruising caused by impact hazards.
Key Features: Back-of-hand impact protection, dissipates forceful blows, protects against vibration
Black Mamba Impact Protection Gloves PR-IPT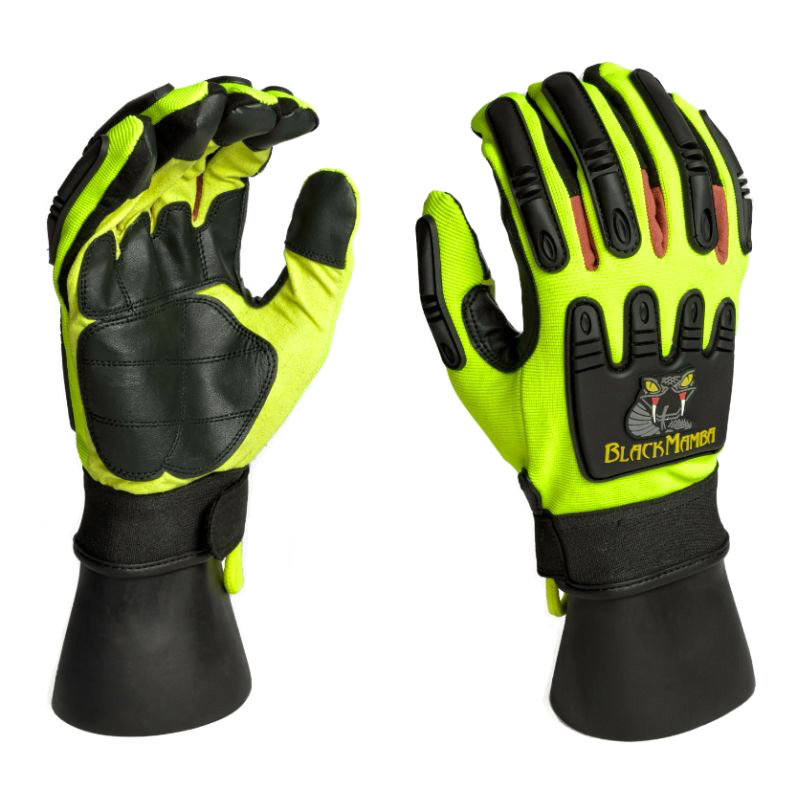 These Black Mamba Impact Protection Gloves PR-IPT are made for work in harsh conditions. The gloves offer full impact protection on the backs to defend against impact and abrasions. This makes them ideal for work that involves heavy tools and parts where there is a higher risk of impact, such as automotive repair and assembly work.
Despite their heavy protection, the Black Mamba Gloves PR-IPT feature a soft polyester liner. This helps protect your hands against the tough material used in the outer layer of the gloves, ensuring you remain comfortable throughout use. This allows you to use the gloves for prolonged periods while minimising hand fatigue.
Key Features: Thermoplastic rubber shielding on the backs and fingers, protects against impact, hi-vis design
HexArmor EXT Rescue 4011 Reinforced Extrication Gloves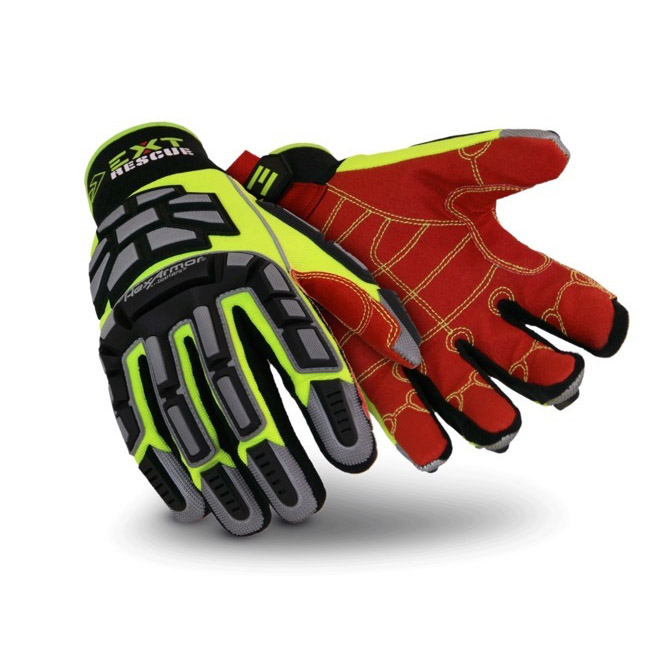 The ultimate in resilience, these HexArmor EXT Rescue 4011 Reinforced Extrication Gloves are an excellent choice if you require a pair of tough and sturdy gloves. Originally designed for extrication and first responder work, these gloves are ideal for harsh conditions.
The gloves feature a high-visibility colour scheme, which goes hand in hand with the Full Impact Exoskeleton used to protect your hands against impact. As extrication work often requires you to place your hands in tight, hazard-prone areas, the reinforced nature of the gloves helps prevent injuries to your hands. The gloves also feature a reinforced index finger and thumb crotch to improve their longevity and offer an additional layer of protection where you need it most.
Key Features: Reinforced against impact, hi-vis colour scheme, ideal for extrication work
Adept KC NFT Nitrile Knuckle Coated Gloves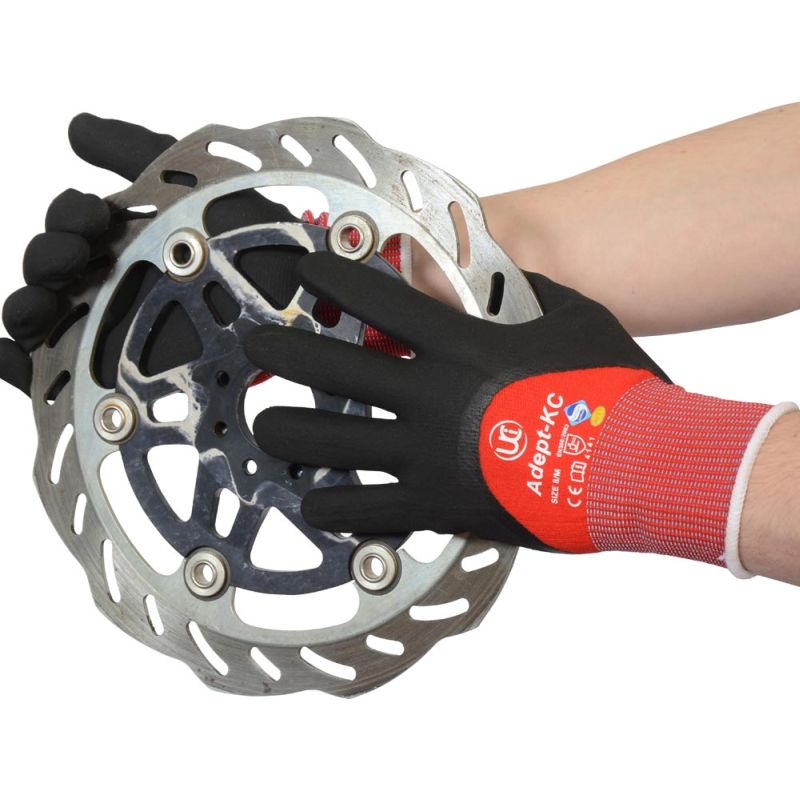 If you're looking for something a little less heavy, the Adept KC NFT Nitrile Knuckle Coated Gloves are ideal for you. These gloves feature a patented NFT coating on the knuckles for extra protection against mechanical hazards, particularly cuts and abrasions. The gloves also provide outstanding grip in dry, wet and oily conditions, making them ideal for a wide range of applications and environments.
The KC NFT Nitrile Gloves are light and thin in construction. This means they're particularly suited to tactile applications where a high level of touch sensitivity is required.
Key Features: Knuckle coating, snug fit, ergonomic design, added grip in adverse conditions
Ejendals Tegera 320 Knuckle Protection Assembly Gloves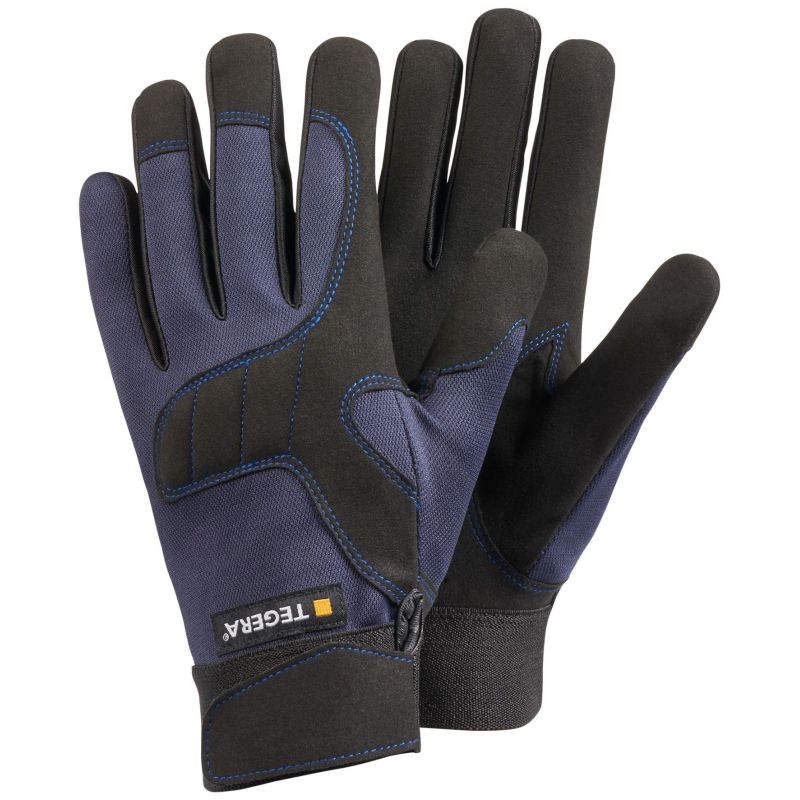 Offering extra padding on the knuckles without reducing their overall dexterity, the Ejendals Tegera 320 Knuckle Protection Assembly Gloves are ideal for protecting your hands against impact in fine handling tasks. The gloves provide a high level of fingertip sensitivity, allowing you to feel small components easily.
The 320 Knuckle Protection Gloves are Category II gloves, making them perfect for medium-weight tasks. They also feature a Velcro fastening on the wrists to prevent them from slipping off your hands.
Key Features: Reinforced knuckles and fingertips, secure Velcro wrist strap, free from chrome to reduce irritation
Not quite what you're looking for? Take a look at our full range of Knuckle Protection Work Gloves for more choice! Alternatively, give our customer care team a call on 020 7501 0597 for a tailored recommendation.