Best Kevlar Gloves
22 March 2018 | Admin
DuPont Kevlar is a lightweight, versatile and unbelievably strong synthetic fibre. In fact, Kevlar is five times stronger than steel based on an equal weight basis, offers superior cut resistance to nylon, leather and polyethylene, and is also flame-resistant. With all of this in mind, it's no surprise that Kevlar is used to make everything from clothing and accessories, to conveyor belts and stab-resistant body armour.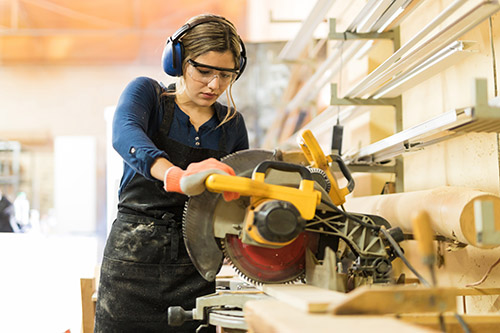 Due to its exceptional durability and resistance to cut and flame, Kevlar produces the lightest, highest-performing gloves possible. Considering the number of materials that have been engineered specifically for premium industrial protection in the 50 years since Kevlar was invented, that's no mean feat. So, if you're looking for work gloves for applications where safety is crucial, look no further than DuPont Kevlar. Here's our pick of the five best Kevlar Work Gloves: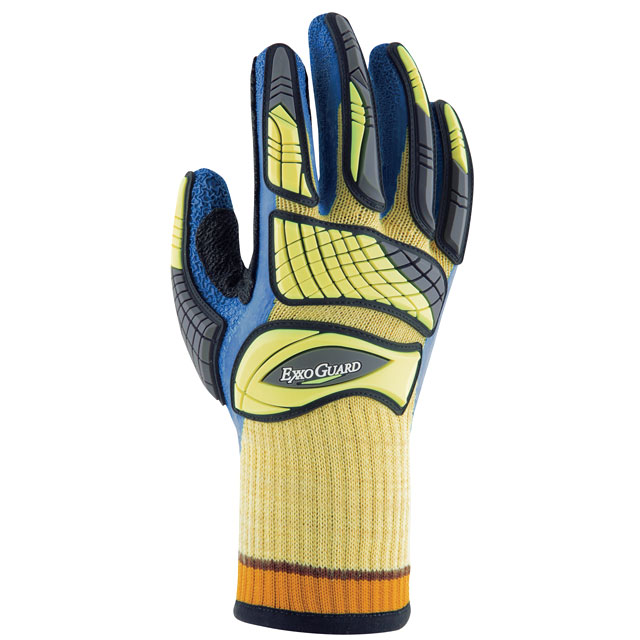 If you're looking for gloves that protect against mechanical risk, impact and contact heat, look no further than the Towa Exxoguard Kevlar Impact Protection EG3-351 Gloves. These Kevlar gloves feature reinforced TPR pads on impact-prone zones and latex-coating on the palms to ensure good gripping ability. When tested to EU standards to determine the protection provided by the TOWA Kevlar Impact Protection Gloves against both mechanical and thermal risks, they were shown to provide exceptional protection against cut, tear, puncture and abrasion, as well as contact heat up to an impressive 250°C.
Key features: TPR pads for impact protection; latex-coated palms for enhanced grip.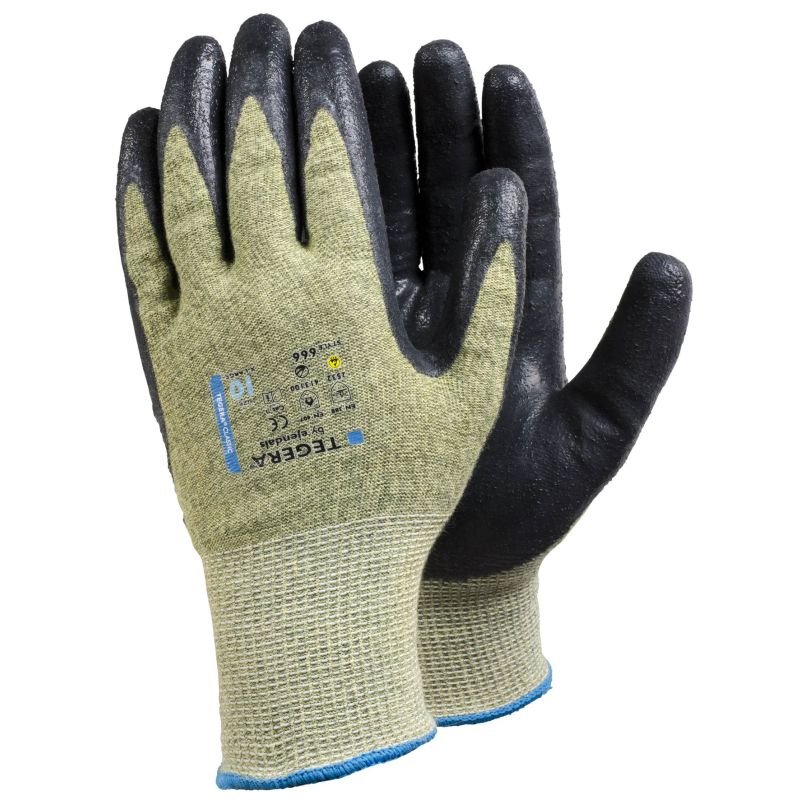 The Ejendals Tegera 666 Palm Coated Cut Resistant Work Gloves have been designed to provide exceptional protection for precision handling tasks. They provide excellent protection against mechanical risks, as well as against convective heat. Thanks to their water- and oil-repellent neoprene-coated palms, these gloves are suitable for a wide range of applications in both wet, dry and oily environments.
Key features: Water- and oil-repellent neoprene-coated palms; breathable back to keep hands cool and dry in hot conditions.
If you're looking for gloves that provide maximum mechanical protection for manual task in wet conditions, the Towa PowerGrab Katana MF Kevlar Cut Resistant 311 Gloves may be just what you're looking for. These Kevlar and steel fibre gloves feature MicroFinish technology for ultimate grip (in both wet and dry environments), coupled with a double latex coating to prevent liquid from penetrating the glove. What's more, they offer a high level of protection against abrasion, cut, tear and puncture, and protect against contact heat up to 250°C.
Key features: MicroFinish technology for exceptional grip in wet and dry conditions; double latex coating to prevent liquid penetration.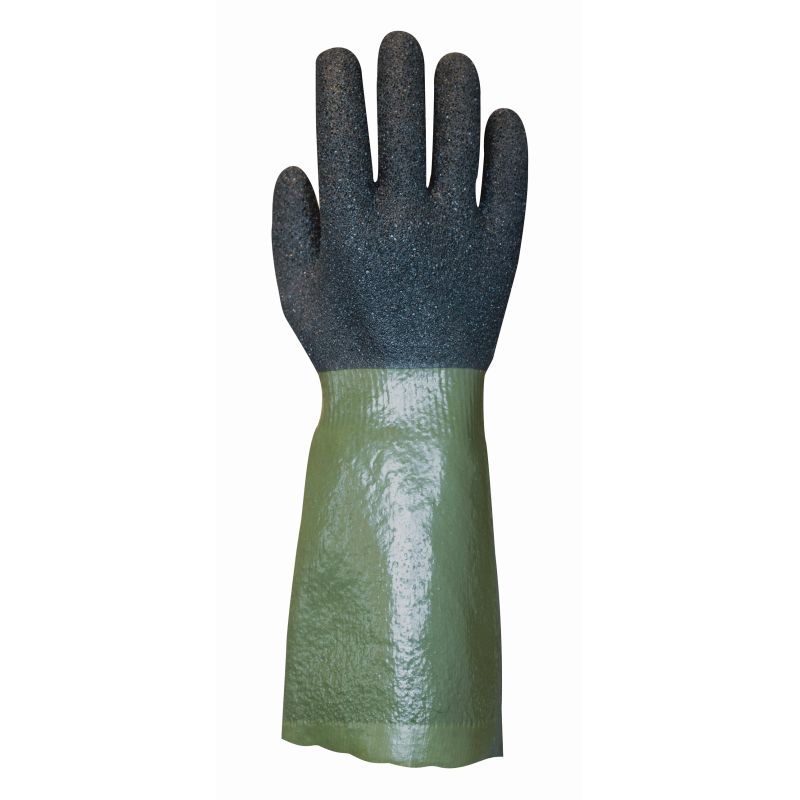 The Polyco Grip It C5 GIOG5 Oil Gauntlet Gloves are all-rounders, offering protection against mechanical hazards, heat and chemicals, while also providing good grip in oily conditions. These flexible gauntlets boast exceptional resistance to abrasion, cut and tear and feature a PVC coating that promotes good grip and protects against acids, alkalis, oils and greases.
Key features: PVC coating for outstanding grip in wet and oily conditions; good resistance to acids, alkalis, oils and grease.
Haven't found exactly what you're looking for on our list? Click here to view our full range of Kevlar work gloves and sleeves.