Best Grip Work Gloves
Tuesday, 27 March 2018 | Eugene
When choosing a pair of safety gloves, protection is always a major factor, but being protected won't do much good if your hands aren't able to efficiently finish their task. Aside from protection, grip is the main factor we look for when evaluating a top work glove, as a grippy glove allows you to manipulate objects with ease, and ensures you won't drop your materials for efficiency and safety. Not all gloves can maintain their grip in all environments though, so it's important to know which glove you need to get the job done.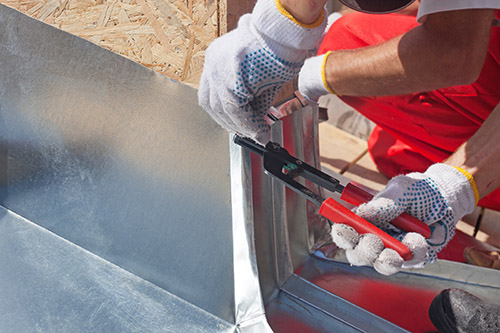 Work gloves with good grip can make all sorts of tasks easier and safer
Luckily you've come to the right place, as at WorkGloves.co.uk we're experts on all things hand protection. We've put together a list of our top five grip gloves, providing you with all the grip you need to keep your objects securely in hand when you need them. These gloves boast varying levels of grip and resistances so that you can match the perfect glove to your current tasks and conditions, ensuring you get the right equipment to suit your needs.
Black Mamba Torque Grip Tough Disposable Nitrile Gloves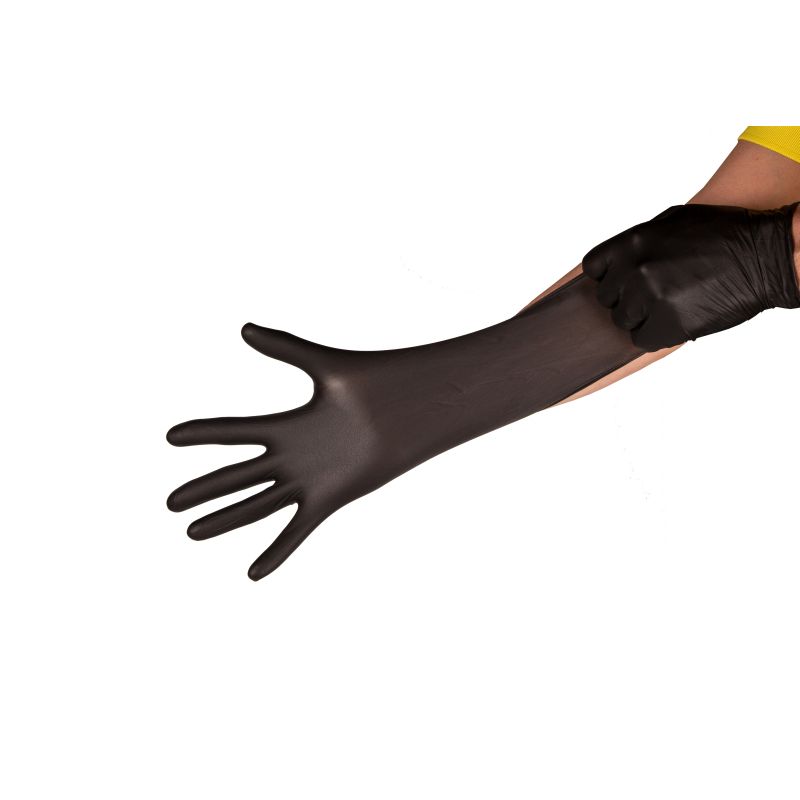 For those dirty jobs where you have to deal with slippery parts and don't want to take your mess home with you, disposable gloves are a great option. The Black Mamba Torque Grip Tough Disposable Nitrile Gloves provide great grip in wet and oily conditions, making them ideal for tasks like automotive assembly or mechanical work. Sensitive enough for precision tasks, yet tough and resilient, these gloves include a raised torque grip pattern to keep your grip strong no matter the conditions. For times when grip is a must and heavy protection isn't a concern, these gloves are a perfect choice.
Key Features: Great grip in wet and oily conditions, raised torque grip, ideal for mechanical work.
MaxiFlex Endurance Fully-Coated Drivers' Dot Grip 34-847 Gloves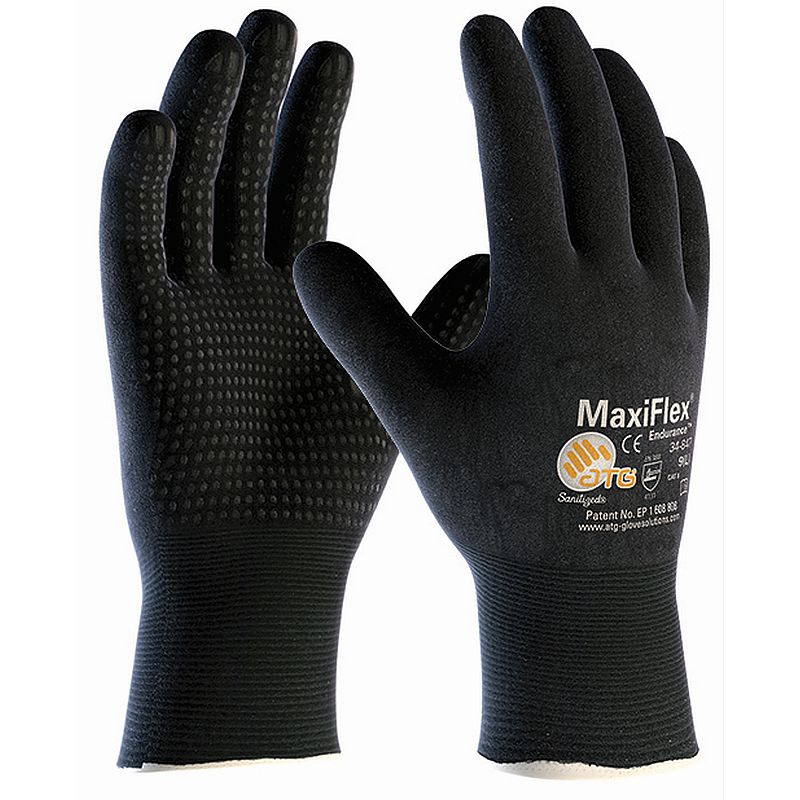 While disposable gloves are ideal for some applications, other times you want a glove that will stay strong and grippy for the jobs to come. The MaxiFlex Endurance Fully-Coated Drivers' Dot Grip 34-847 Gloves are designed with raised micro dots all over the inner surface, increasing both durability and grip. Made to last as their name suggests, these gloves feature cushioning to keep your hands comfortable during heavy or repetitive tasks. Durable, lightweight and breathable, these abrasion-resistant gloves are ideal for a number of applications from cargo handling to warehouse work.
Key Features: Built to last with exceptional durability, raised micro dots for high levels of grip, Level 4 abrasion resistance.
Blackrock Thermal Gripper Waterproof 84011 Gloves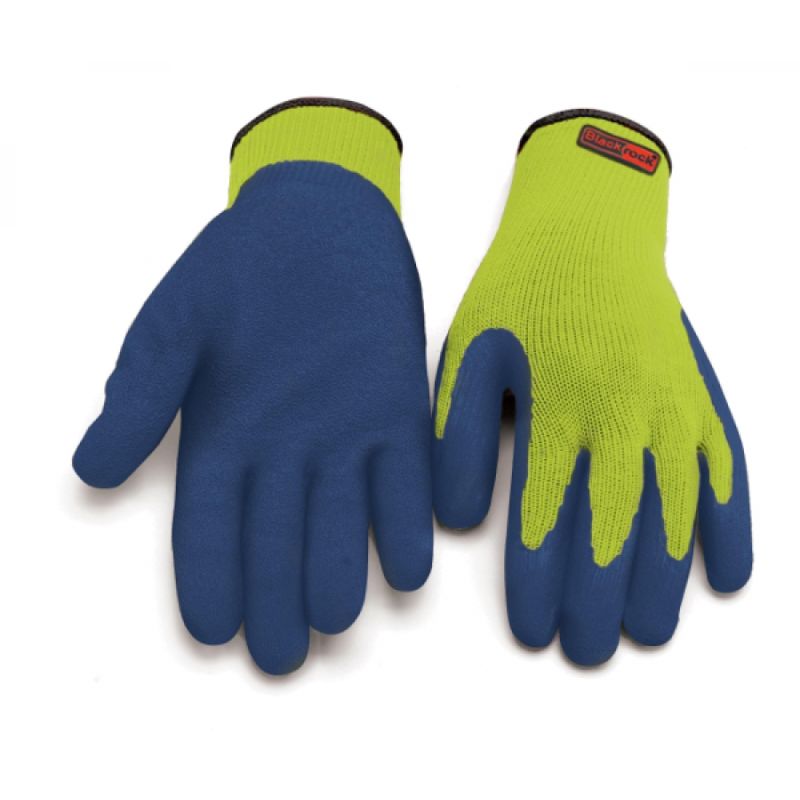 Gripping slippery or heavy objects can be difficult at the best of times, but when you add cold and wet conditions to the mix, grip strength can really suffer. The Blackrock Thermal Gripper Waterproof 84011 are designed to solve this problem, providing extra warmth and a strong grip on even the coldest, wettest days. Suitable for all sorts of tough outdoor jobs, these medium weight gloves are made with a warm thermal lining and boast level 4 tear resistance to make sure they keep the cold air off your hands. With a breathable back and elasticated wrists, these gloves will keep working all day to ensure your hands stay warm, dexterous and dry.
Key Features: Provide warmth and strong grip in cold conditions, keep your hands dry and comfortable.
Partially Fingerless PU-Coated Precise Handling PCN-12-Red Gloves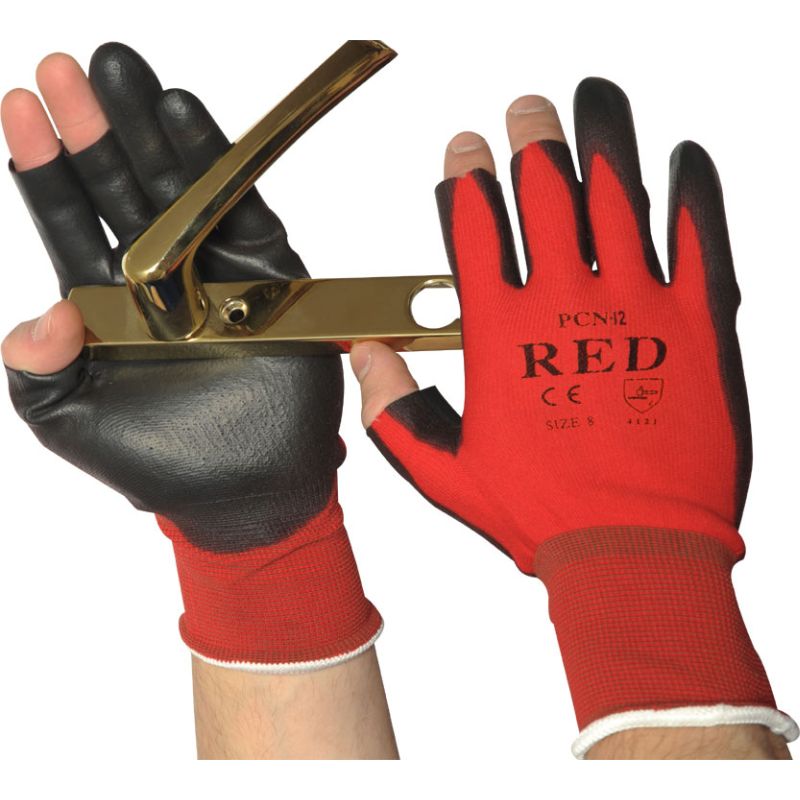 Gloves with high levels of grip are great for all sorts of tasks, but when dealing with small, delicate parts, not all gloves are created equal. The Partially Fingerless PU-Coated Precise Handling PCN-12-Red Gloves offer excellent grip with a PU coating while providing excellent dexterity and sensitivity with their three partially-exposed fingers per hand. These features allow these gloves to provide the best of both worlds – with phenomenal grip and fine handling abilities. Ideal for applications such as assembly line and inspection work, the PCN-12-Red Gloves allow a delicate touch where other gloves cannot.
Key Features: Superb combination of grip and dexterity, three partially-exposed fingertips make these gloves ideal for delicate handling.
Ejendals Tegera 6614 Oil Grip Precision Work Gloves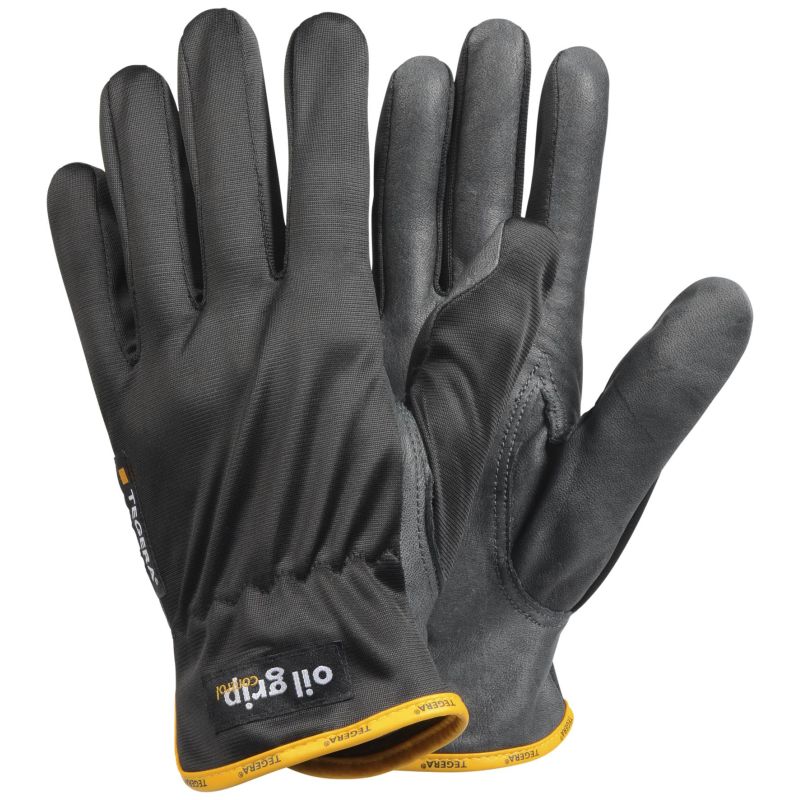 Leather gloves are most known for their style and comfort, but their high-grip qualities make them a great work glove as well. Providing powerful grip in even the most oily and greasy environments, the Ejendals Tegera 6614 Oil Grip Precision Work Gloves use proprietary Oil Grip Technology to provide excellent grip without the need for other treatments. Amazingly comfortable with stretchy materials and an ergonomic thumb, these gloves will make handling wet or slippery objects simple, while also providing protection against abrasion, blisters, grazes and contact heat up to 100°C.
Key Features: Leather construction for superb grip in oily or greasy conditions, protect against abrasion and contact heat up to 100°C.
Still not convinced that these are the best grip gloves for you? While these are some of our favourite grip work gloves, we stock a wide selection of others that may be better suited to certain applications. To view our entire range of grip work gloves, take a look at our Grip Work Gloves category.