Best Freezer Gloves
Friday, 27 April 2018
If you work in a freezer then you'll understand the importance of work gloves that provide thermal insulation and keep the cold at bay. Working in sub-zero temperatures, regardless of location, can quickly lead to a loss in productivity before the conditions start to have an adverse effect on your health. Even if a freezer is used sparingly for less than a minute, picking up and carrying freezing items can leave you unable to work until your hands have regained warmth.
Before you choose the freezer glove for you, it's important that you consider all of the variables. Will you be using the glove with food? Is the freezer dimly lit and would you benefit from a hi-vis design? Or are there other mechanical risks in the environment that you need protection from, such as cuts and tears? We have decided to provide a list of some of the Best Freezer Gloves available, to ensure that you choose the correct glove for the application.
Ejendals Tegera 295 Thermal Waterproof Work Gloves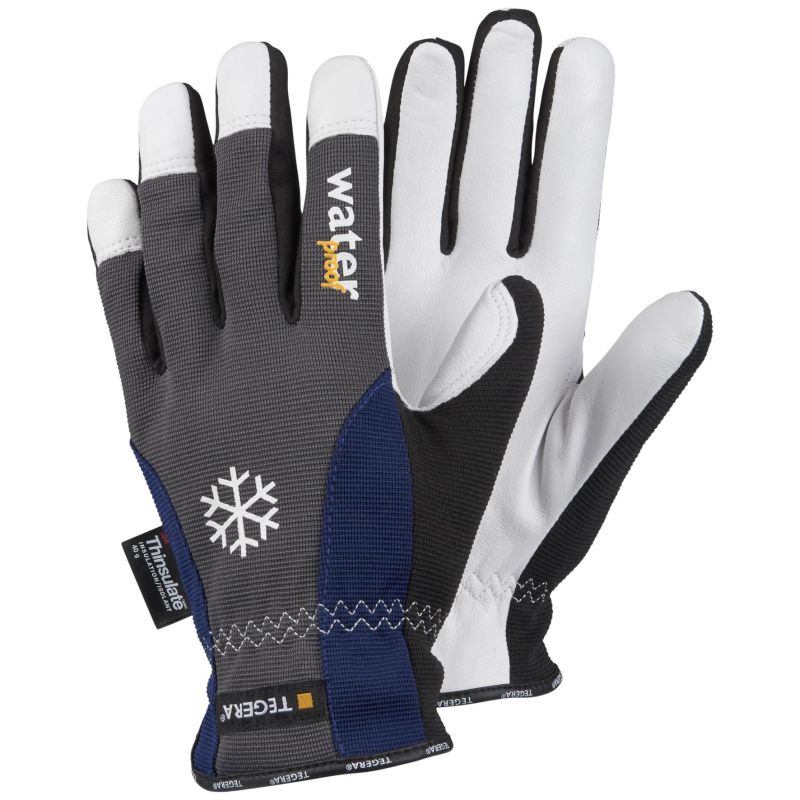 In combining dexterity, sensitivity and high grip, the Ejendals Tegera 295 Thermal Waterproof Work Gloves promise to boost productivity in freezing environments. Their waterproof design enables you to dip your hands in a bucket of water and stay dry, while their thermal lining can be used in temperatures as low as -30°C.
The reason why these gloves are so well suited to freezer work is because of their lining called Thinsulate. Thinsulate manages to combine exceptional cold resistance with dexterity, meaning that you can handle freezing materials and goods with a lower risk of dropping.
Key Features: Offers -30°C temperature protection; Thinsulate enables grip, sensitivity and thermal protection; dexterity is ideal for freezer work.
Koolgrip Hi-Vis Yellow Grip Gloves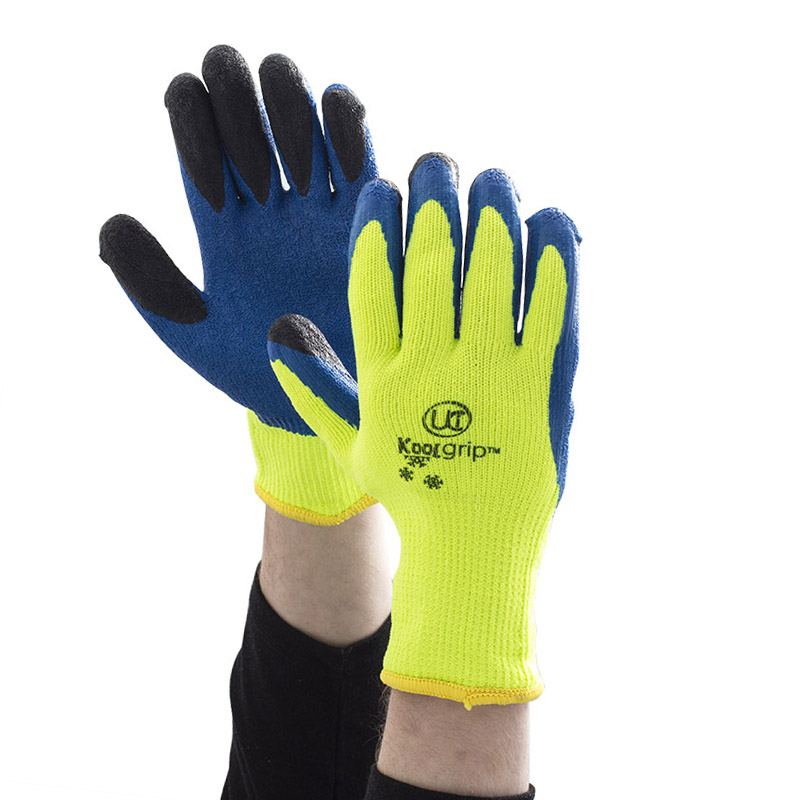 The Koolgrip Hi-Vis Yellow Grip Gloves are freezer gloves that offer so much more than normal freezer gloves usually do. Level 2 contact cold resistance, level 2 contact heat resistance, impressive mechanical strength and a hi-vis yellow design, make these gloves ready to fight any risk that comes their way. Their crinkle latex-coated exterior enhances grip, while a comfortable inner liner provides comfort over extended use. With the Koolgrip gloves, everything has been thought of, and their highly economical price makes them a top pick within our wide range of freezer work gloves.
Key Features: Level 2 contact cold resistance, level 2 contact heat resistance, hi-vis thermal liner, high mechanical strength, crinkle latex exterior for grip, dual fingertip coating, comfortable, flexible and sensitive fit, highly economical for the qualities that they offer
Supertouch 27413 PVC Dot Superthermal Gloves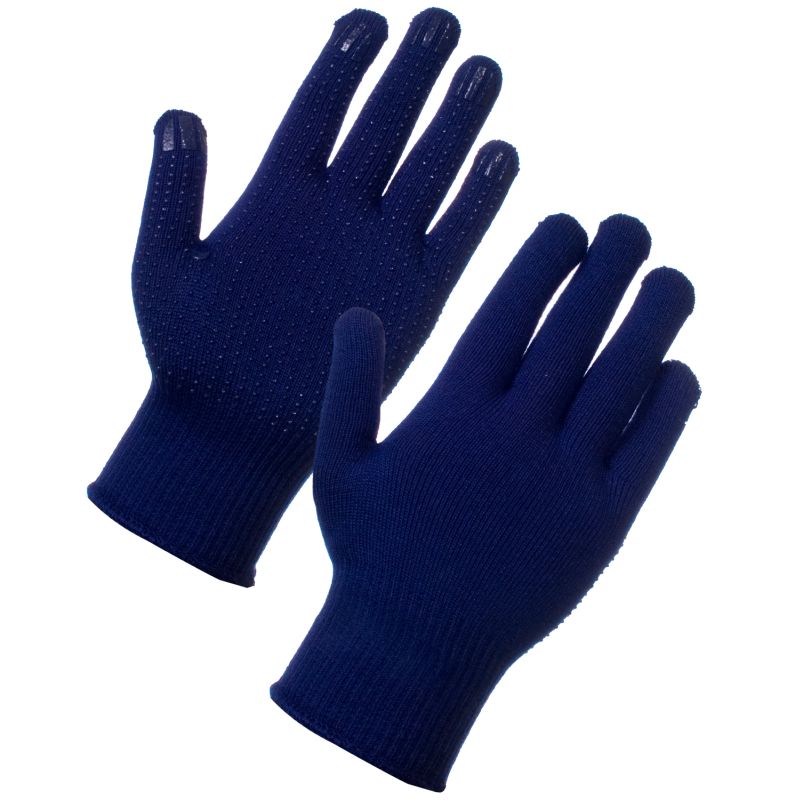 It takes only a matter of minutes when working in freezing conditions before the early signs of frostbite start to make an appearance. Because your fingers are at the highest risk, Supertouch 27413 PVC Dot Superthermal Gloves use a stretchable Thermolite and lycra yarn coat to provide fingers with the best thermal protection on offer. Lightweight, thin and flexible, the Supertouch Gloves use a PVC dotted palm to enhance grip, making them outstanding at general handling applications in freezing cold environments. Lastly, high mechanical protection ensures that you remain safe from threats while working, protecting you from mechanical injuries as well as the cold.
Key Features: Level 1 contact cold resistance, reduces risk of frostbite, flexible and sensitive, high mechanical protection, Thermolite and lycra yarn, PVC dotted palm to enhance grip
Even if you protect yourself from the worst of the cold, allowing a little cold through your gloves will mean that your productivity will suffer. This is why its crucial to select full thermal work gloves, that guarantee your hands will stay warm during use. If you could not find the glove you were looking for here, don't hesitate to check our wide range of Freezer Work Gloves for yourself.