Best Dyneema Cut Resistant Gloves
Monday, 19 March 2018 | Admin
Dyneema is ultra high molecular weight polyethylene (UHMWPE), commonly recognised as the world's strongest fibre. It has been the material of choice for cut resistant gloves for over 20 years, with its leading combination of reliable cut protection performance, enhanced user comfort, dexterity and durability. So if you're looking for cut resistant gloves with the highest resistance possible, chances are they will be partially or completely constructed from Dyneema.
So, if all Dyneema gloves offer superb cut and abrasion resistance, how can you know which ones to choose? It all comes down to your personal preferences, requirements and budget, but with so many similar gloves on the market, it can take ages to find the right pair. Check out our list of top recommendations for Best Dyneema Gloves that will hopefully help you find the perfect gloves for you, or at least point you in the right direction.
TraffiGlove TG5090 Iconic Cut Level 5 Safety Gloves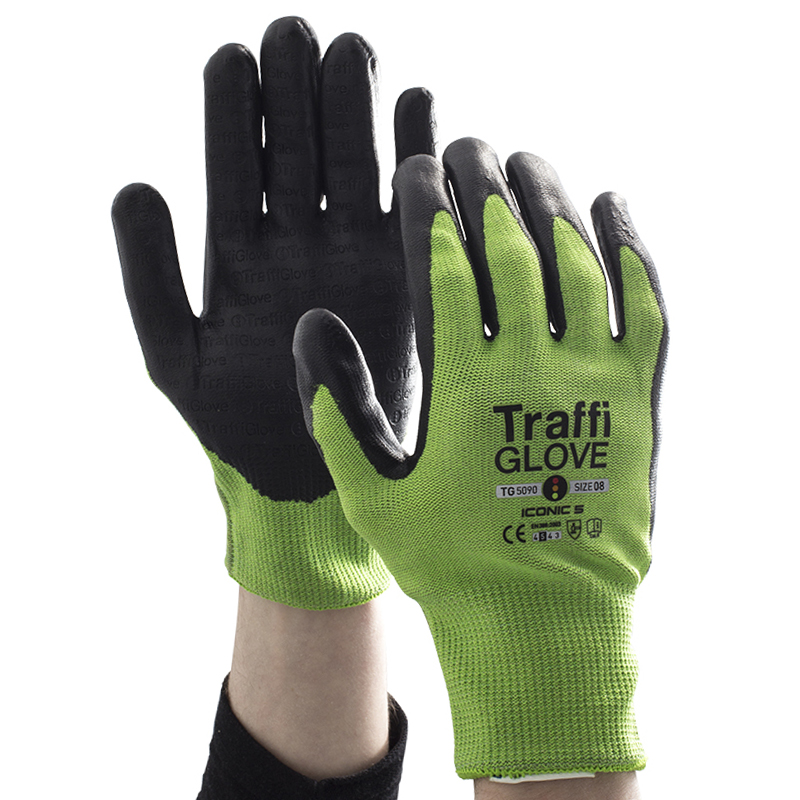 As expected, the TraffiGlove TG5090 Iconic Cut Level 5 Safety Gloves offer the highest level of cut resistance, as well as exceptional abrasion and tear resistance. They are also incredibly lightweight and dexterous, which makes them perfect for a range of uses, even in wet, oily and dirty conditions, such as warehouse work, automotive industry or plumbing. They feature a MicroDex Precise coating that ensures outstanding grip in dry and wet conditions.
Key Features: Budget friendly, maximum cut resistance, lightweight and flexible, versatile and suitable for use in dirty environments.
Polyco BladeShades Seamless Knitted Cut Resistant Glove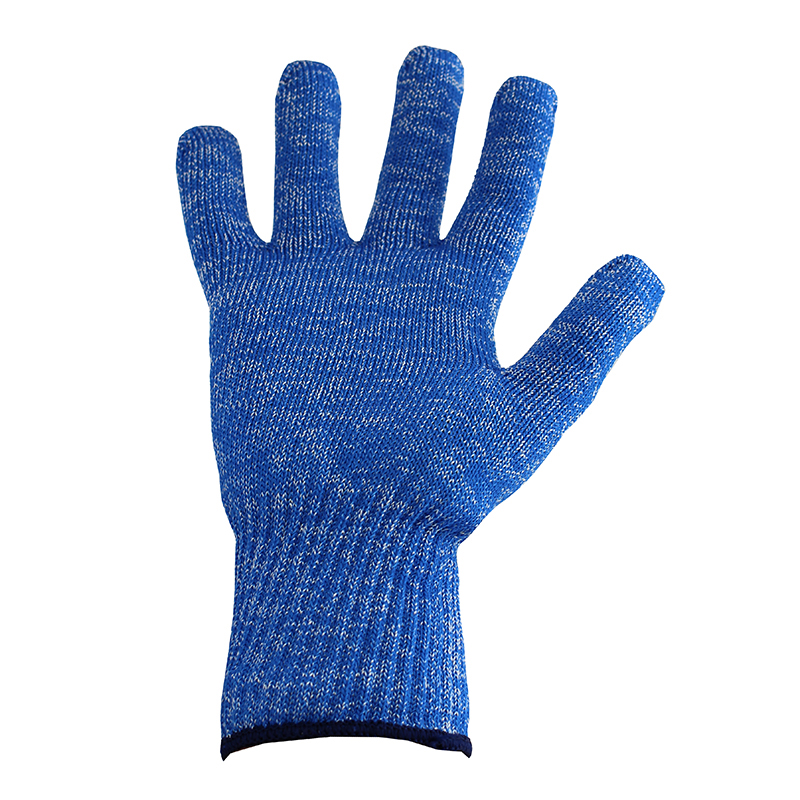 If your needs are a bit more specific and call for cut resistant gloves to protect you from sharp blades when working in the kitchen, this Polyco BladeShades Seamless Knitted Glove, with maximum cut resistance, is just what you need. Designed for use in environments where cross contamination is a high risk, this lightweight and dexterous glove is perfect for butchers, meat and fish filleting, deboning, fruit processing, vegetable preparation, catering, and general food hand preparation and service.
Key Features: Ideal for food handling and butchers, available in various colours to prevent cross contamination, lightweight and dexterous.
Ejendals Tegera 785 Level 5 Cut Resistant Assembly Gloves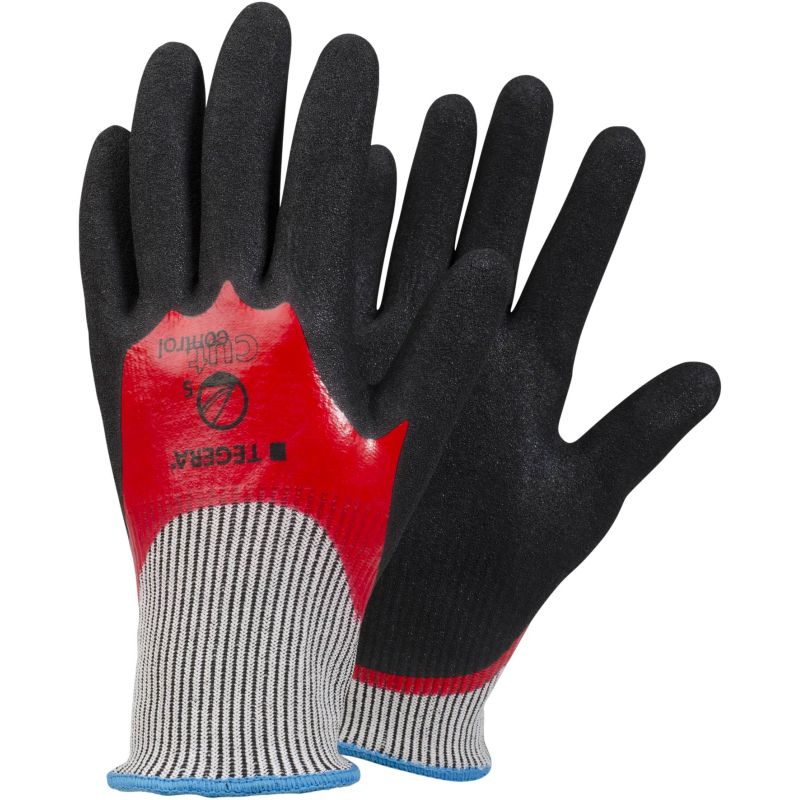 Dipped with nitrile for oil-repellent properties and made from a heavy duty Dyneema blend, the Ejendals Tegera 785 Level 5 Cut Resistant Assembly Gloves offer maximum level of cut resistance even in oily, greasy and dirty environments. This makes them perfect for virtually any tasks that calls for great protective gloves, including construction, engineering, metal work, mining or warehouse work.
Key Features: Oil repellent exterior, maximum cut resistance, suitable for most tasks involving mechanical hazards.
Polyco Dyflex Cut Resistant Gloves 882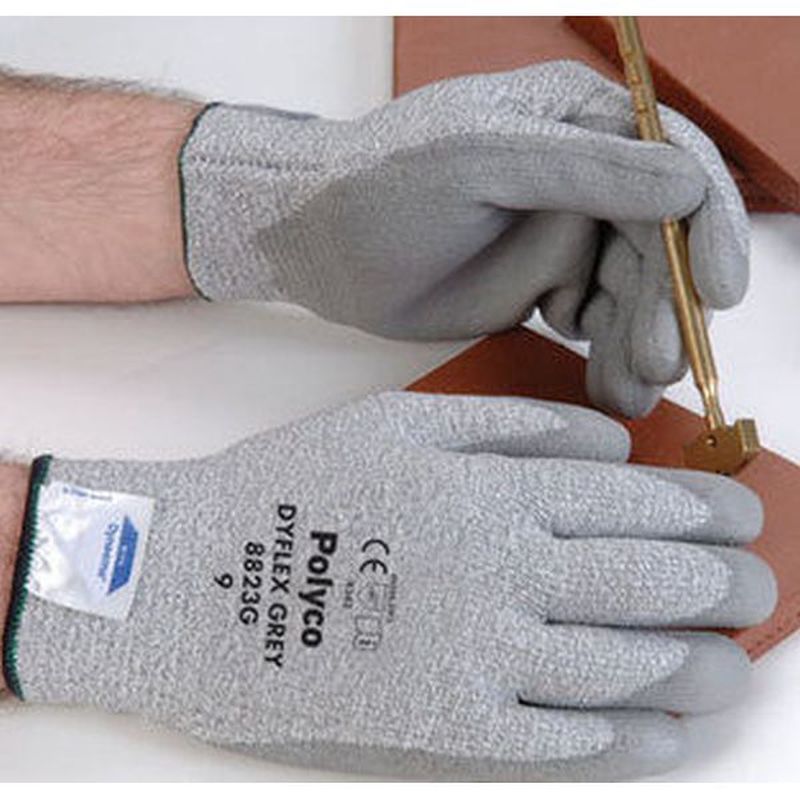 Designed to be breathable, comfortable and highly dexterous, the Polyco Dyflex Cut Resistant Gloves 882 are suitable for indoor and outdoor work environments in both dirty and clean conditions. Dyneema technology gives them level 3 cut resistance, while the polyurethane coating channels oils and liquids away from the surface, optimising the grip and ensuring they are suitable even for fine handling tasks, such as component handling or engineering.
Key Features: Polyurethane coating ensures great grip and oil resistance, breathable and dexterous for comfort.
Do you know exactly what you're looking for, but haven't found it on this list? Don't worry, this isn't all there is. Check out our full range of Dyneema Gloves.