Best Chainsaw Gloves 2022
Sunday, 2 May 2021 | Admin
If you operate in forestry or a related industry, the chainsaw will no doubt be one of your most trusted and effective tools. At the same time, you'll be acutely aware that a chainsaw can cause life-changing injuries if it is not handled properly and the right protection is not used. It's highly important that all chainsaw operators wear appropriate chainsaw gloves to protect their hands.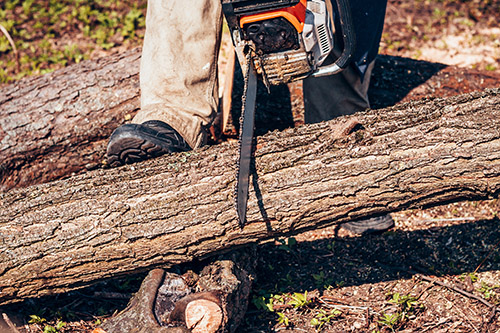 The chainsaw is an iconic tool that must be treated with respect
How Do Chainsaw Gloves Work?
All chainsaw protection ultimately works by jamming up the chainsaw mechanism and preventing it from running. Chainsaw gloves utilise special fibres that are drawn out in a cut situation and wrap around the chainsaw's sprocket, locking it up and preventing serious injury. All chainsaw gloves must meet the EN 381 standard, which tests this capability. Please see the video below for a practical demonstration of chainsaw protection in gloves.
The Best Chainsaw Gloves
Here at WorkGloves.co.uk, we stock some of the very best chainsaw gloves available on the market. Reliable, cost-effective and with rapid delivery, our service is the ideal way for businesses of every size to keep their employees protected on the job. See below for our pick of the bunch.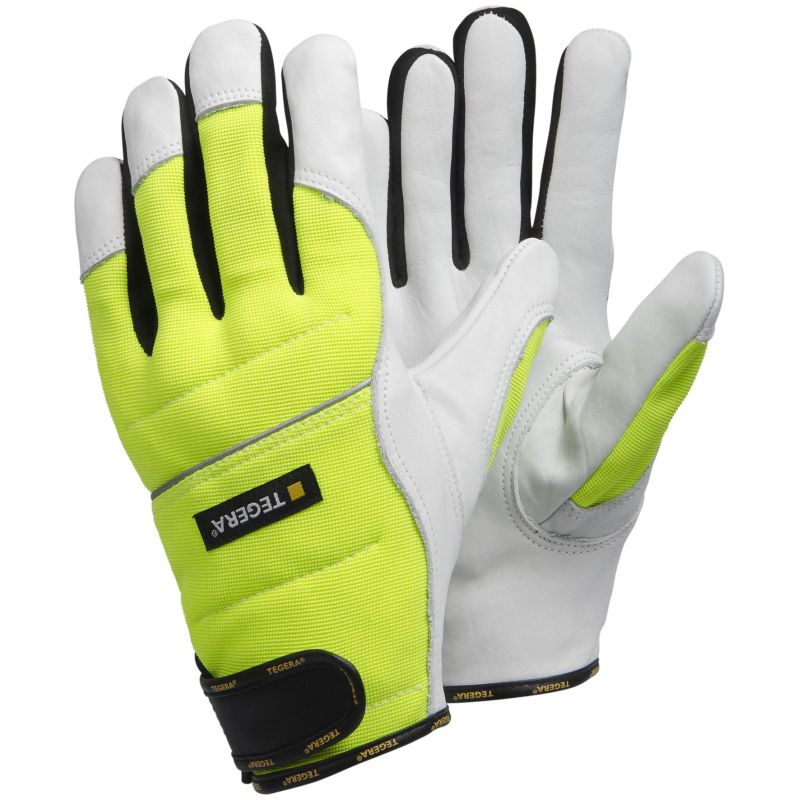 The Ejendals Tegera 951 Chainsaw Gloves feature pre-curved fingers and great flexibility to ensure your chainsaw operation isn't inhibited. They've also got a Velcro wrist closure, which enables quick donning and doffing, as well as a secure fit.
Key Features: Pre-curved fingers, secure Velcro fastening, high-visibility design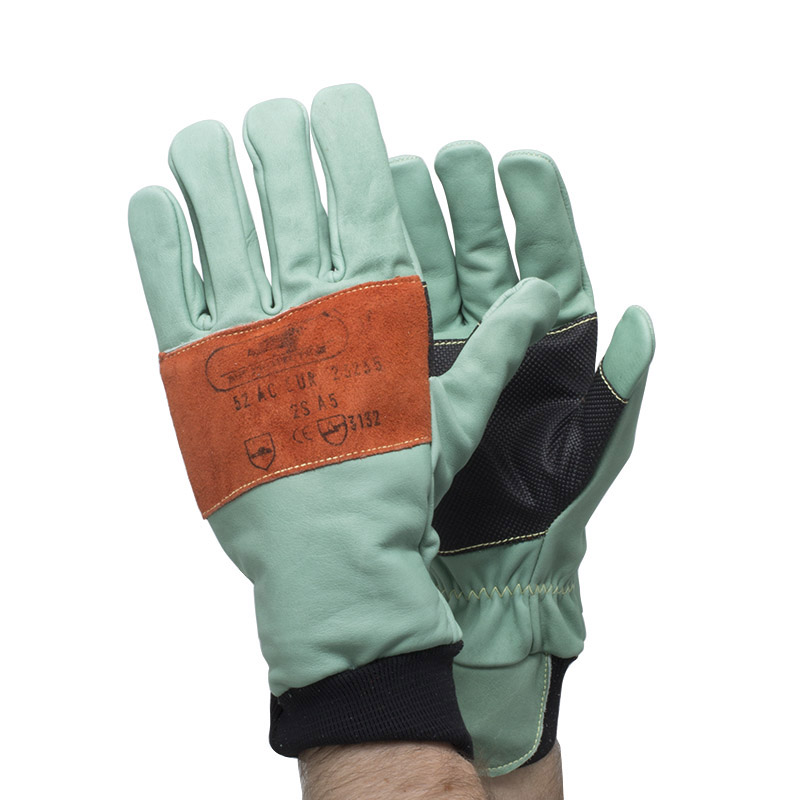 Constructed using hardwearing cowhide leather, the SIP Protection Anti-Slip Chainsaw Gloves 2SA5 are ideal for tough work out in the field. Their anti-skid palms are great for handling wet lumber, and they have a hydrophobic coating to keep your hands dry at all times.
Key Features: Tough cowhide leather, anti-skid palms, hydrophobic coating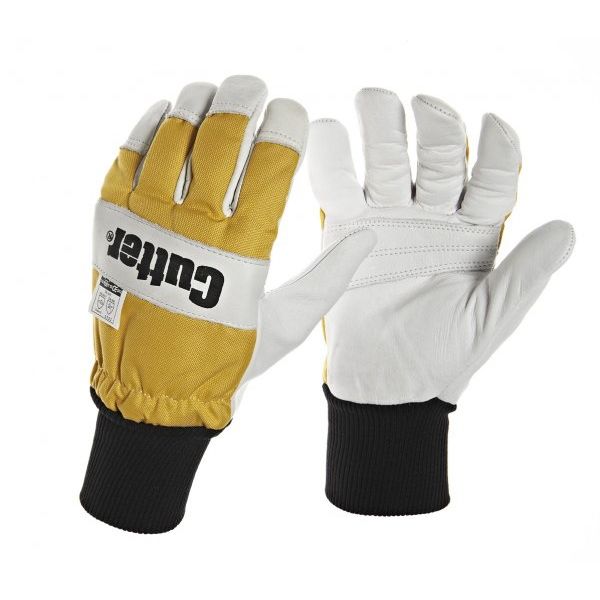 The Cutter Leather Classic Chainsaw Waterproof CW400 Gloves provide a great combination of comfort and protection. With double stitching in high wear areas, they are highly durable and effective for both chainsaw operation and timber handling.
Key Features: Waterproof, double stitched in high wear areas, flexible and durable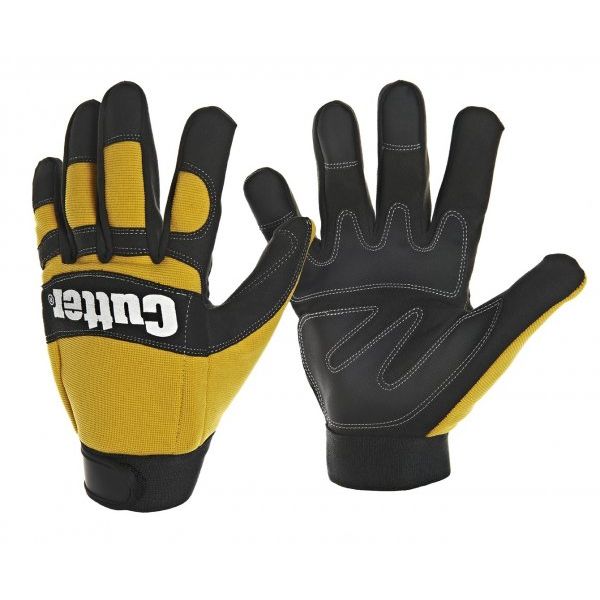 With a breathable design, the Cutter Reinforced Professional Summer Chainsaw CW600 Gloves are designed to keep your hands cool and comfortable during summer work. They also have reinforcement patches on the palms that aid in gripping your chainsaw.
Key Features: Breathable design for work in hot climates, PVC patches for improved tool grip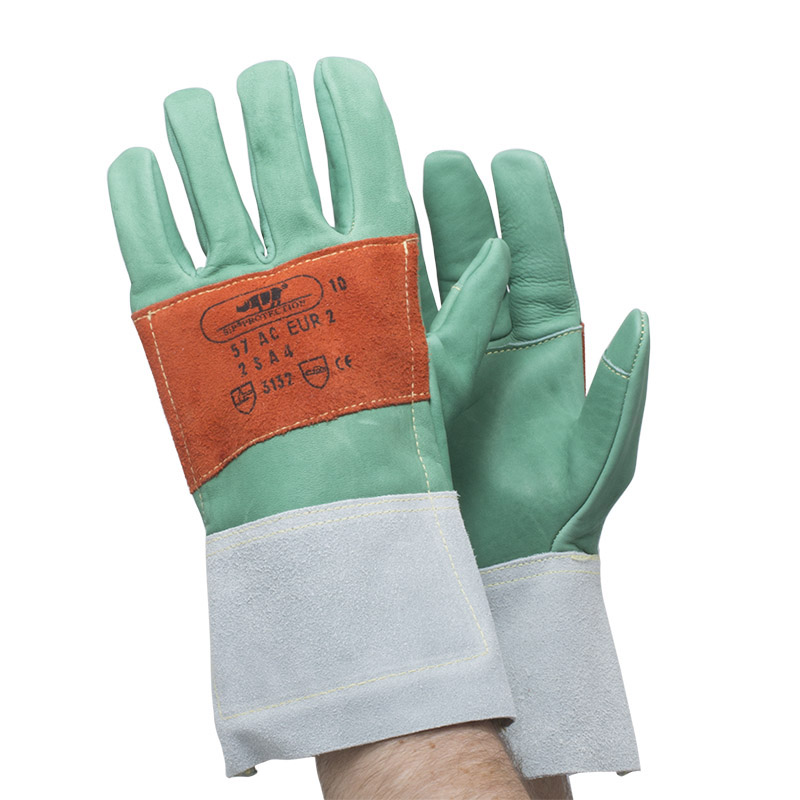 With cut protection in both the left and right glove, as well as an extended safety cuff, the SIP Protection Long Chainsaw Gloves 2SA4 provide sure protection for almost any arboreal application. They also feature oil- and water-repellent stitching for greater durability.
Key Features: Left and right hand protection, long safety cuff, oil- and water-repellent stitching
If a feature you need isn't mentioned here, please see our full range of Chainsaw Gloves to find the right pair for you. You'll also find our chainsaw sleeves there, which, in combination with our gloves, can allow you to have full arm protection when working with a chainsaw.