Best Bramble Proof Gloves 2023
14 January 2023 | Admin
Bramble picking is done best between August and September, and with those months approaching, it's time to get your pair of bramble proof gloves. You might not think to use gloves for blackberry picking, but it's becoming more and more common to wear a pair of thorn resistant gloves to protect your skin against thorns and sharp shrubbery.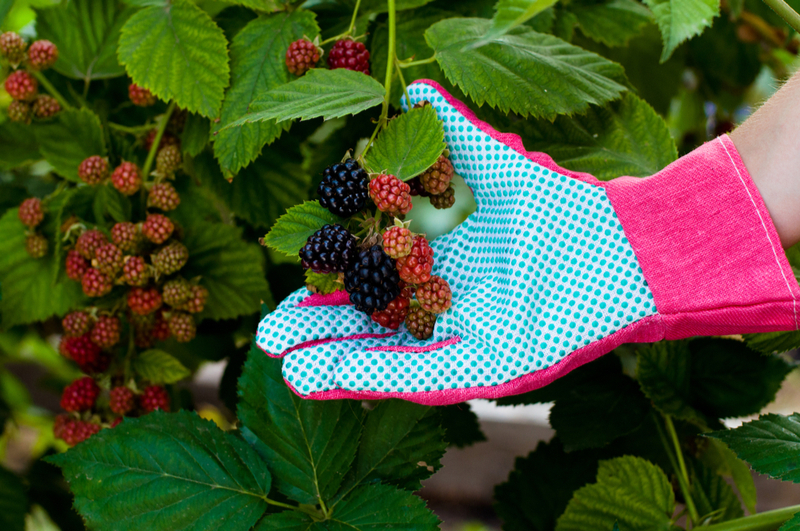 Bramble proof gloves can protect the hands while bramble picking
Here at WorkGloves.co.uk, we sell a wide range of gloves that are ideal for bramble picking. With such as wide range of gardening gloves available, it can be difficult to find the best for you. We've put together this handy guide to help you find the Best Bramble Proof Gloves on the market this summer.
Finding Your Ideal Bramble Proof Gloves
We sell many different types of thorn proof gardening gloves that we think would be perfect for brambling. To help make your decision a little easier, we've narrowed down the choice into different areas based on hazard or quality. Click on any of the points below to head on down to your choice, or scroll down and view each of the gloves in full.
Best All Round Bramble Proof Gloves
HexArmor ThornArmor 3092 Gardening and Landscaping Gloves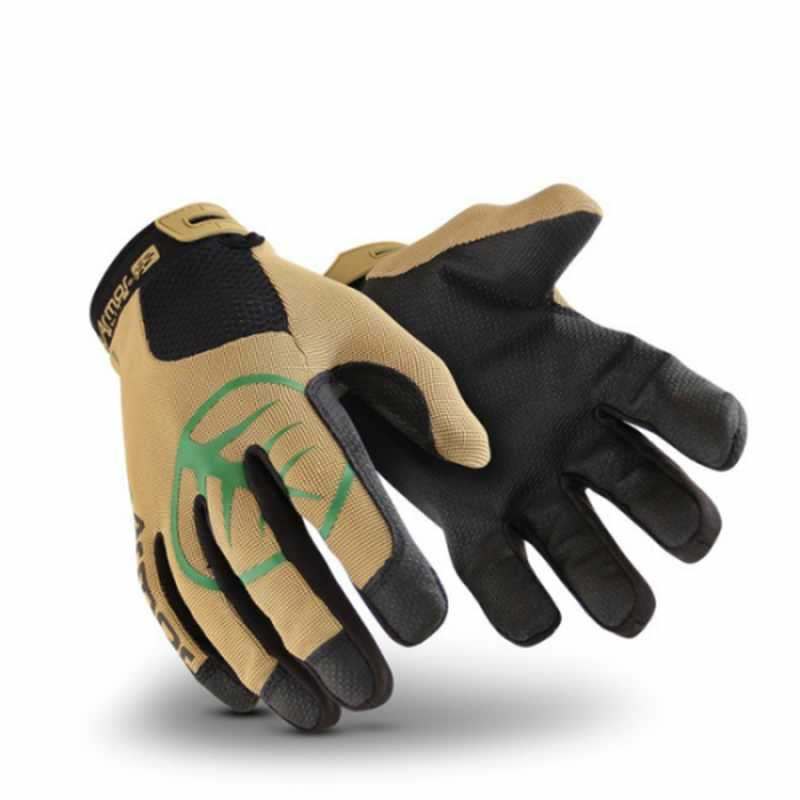 Why We Love Them...
Use three layers of SuperFabric to protect the hands against thorns
Provide the dexterity needed for handling brambles
Breathable back is ideal for warmer weather
Velcro strap ensures a secure fit
Ideal For....
Gardening, handling thorns, weeding, bramble picking and summer work
Editor's Verdict: Lined with SuperFabric, the HexArmor ThornArmor 3092 Gardening and Landscaping Gloves are designed to improve circulation thanks to the breathable top. The gloves are suitable for handling sharp thorns and weeds, and are perfect for bramble picking.
Best Bramble Proof Gloves with an Extra Long Wrist
Towa PowerGrab KEV Thermo Kevlar Latex Coated Grip Gloves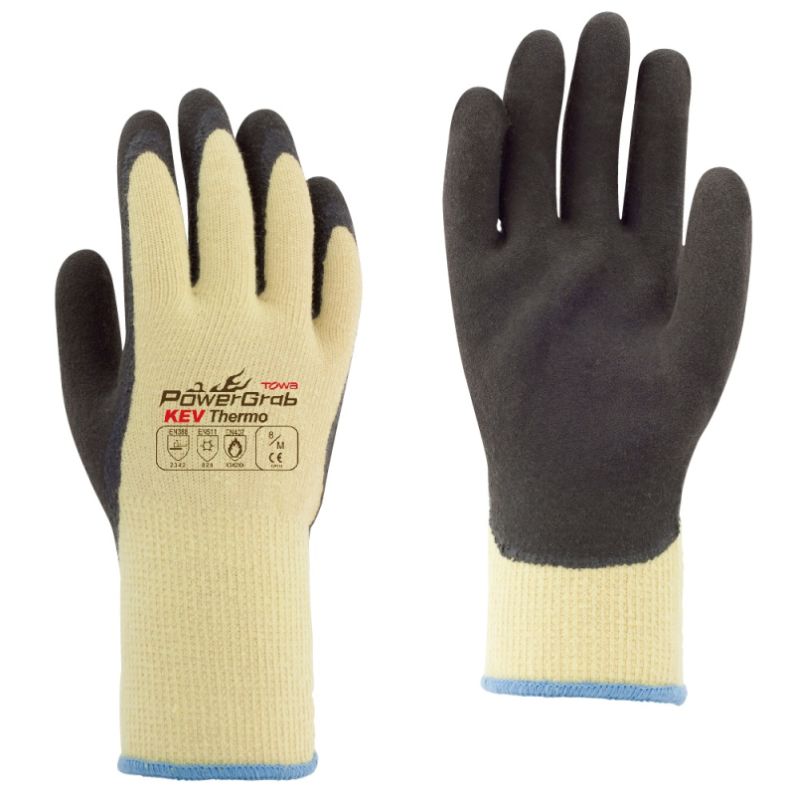 Why We Love Them...
Features an extra long wrist for protecting the wrists while picking brambles
Latex coating protects against light levels of water and rain
Highly flexible for handling delicate berries
Good cut protection while resist well against thorns
Ideal For...
Reaching hands into weeds to pick out brambles
Editor's Verdict: Sometimes you really need to reach far into some weeds to pick that perfect blackberry. To do that, you need wrist protection, and the Towa PowerGrab KEV Thermo Kevlar Latex Coated Grip Gloves provide just that, with Level 3 cut resistance protecting your hands and wrists against shrubbery and thorns.
Best Thermal Bramble Proof Gloves
Skytec Argon Warm Waterproof Work Gloves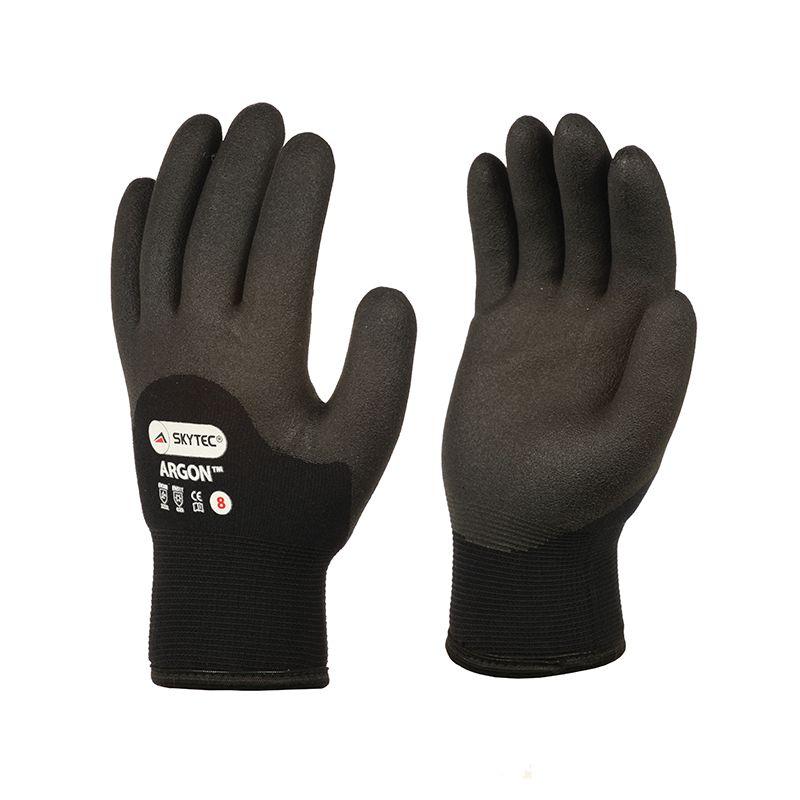 Why We Love Them...
Completely waterproof for picking brambles in very wet weather
Thermal fleece lining protects against the cold for wintry weather
Double lining means the hands are protected against thorns
Ideal for handling copious amounts of berries and shrubbery
Ideal For...
For bramble picking in chilly and wet weather
Editor's Verdict: The Skytec Argon Waterproof Work Gloves are double lined, making them suitable for using in freezing temperatures. With waterproof qualities, these gloves are well suited to picking brambles later in the year. The gloves are very thick too, providing superb levels of comfort.
Best Water Resistant Bramble Proof Gloves
Uvex C500 Wet Cut Resistant Gloves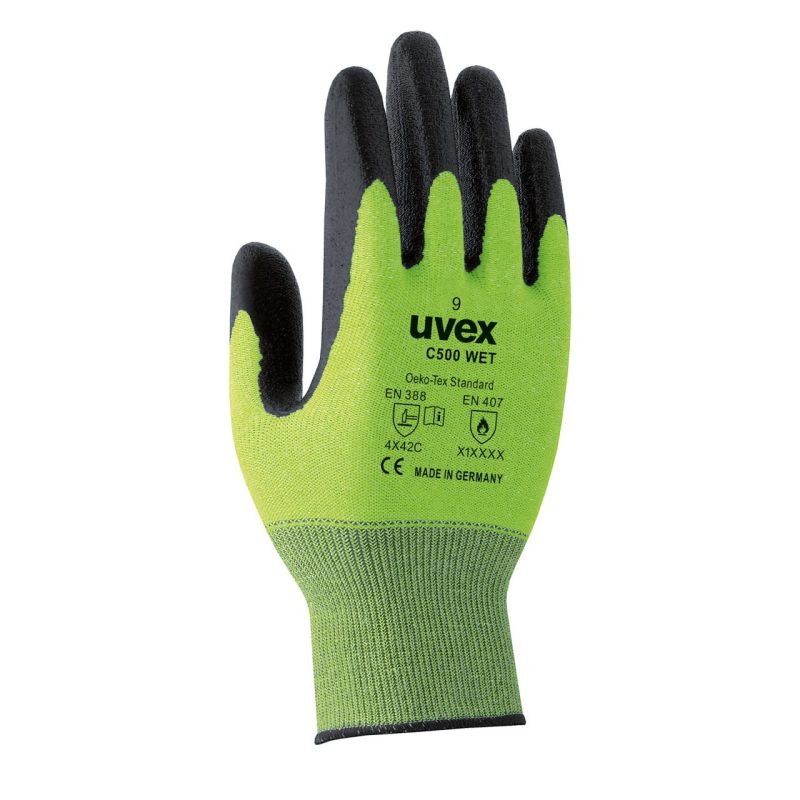 Why We Love Them...
Designed to provide protection against rain and damp items
Allow you to handle wet brambles, berries and thorns
Cut resistant for protecting against thorns and sharp shrubbery
Palm coating provides the grip needed for handling garden shrubbery
Ideal For...
Bramble picking in very wet weather
Editor's Verdict: The Uvex C500 Wet Cut Resistant Gloves offer excellent protection against water, making them ideal for bramble picking in wet weather. As the gloves offer level 5 cut resistance, it means that you can handle thorns and more without risk to your hands.
Get Your Gloves for Bramble Picking Today
We hope that this guide has helped you to find the ideal bramble picking gloves for you. If you are still on the look out, and this guide hasn't quite given you what you've wanted, then you can always check out our Gardening Gloves category for the full range.
Do you have any questions or anything else to add? Leave a comment below and we'll get back to you as soon as possible.