Best Automotive Work Gloves
Monday, 29 March 2021 | Admin
While automotive work encompasses a diverse range of tasks, you're likely to need gloves that provide protection against lacerations and small cuts, grease and oil, and possibly chemicals, while still allowing a high level of dexterity and tactile sensitivity for component handling and precision tasks. With so many gloves on the market today, finding the right pair can quickly become overwhelming, which is why we're here to help.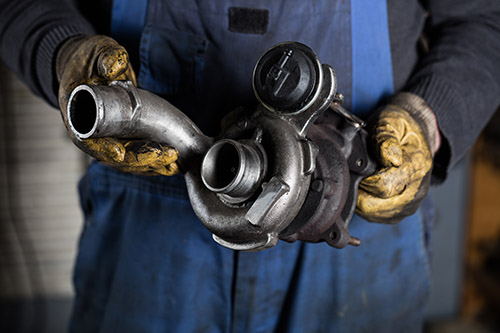 Whether you're looking for disposable gloves, chemical-resistant gloves or insulated work gloves, you'll hopefully find the ideal pair of Automotive Work Gloves for the job at hand with our list of the best Automotive Work Gloves below.
Best Disposable Automotive Gloves
Black Mamba Tough Disposable Nitrile Gloves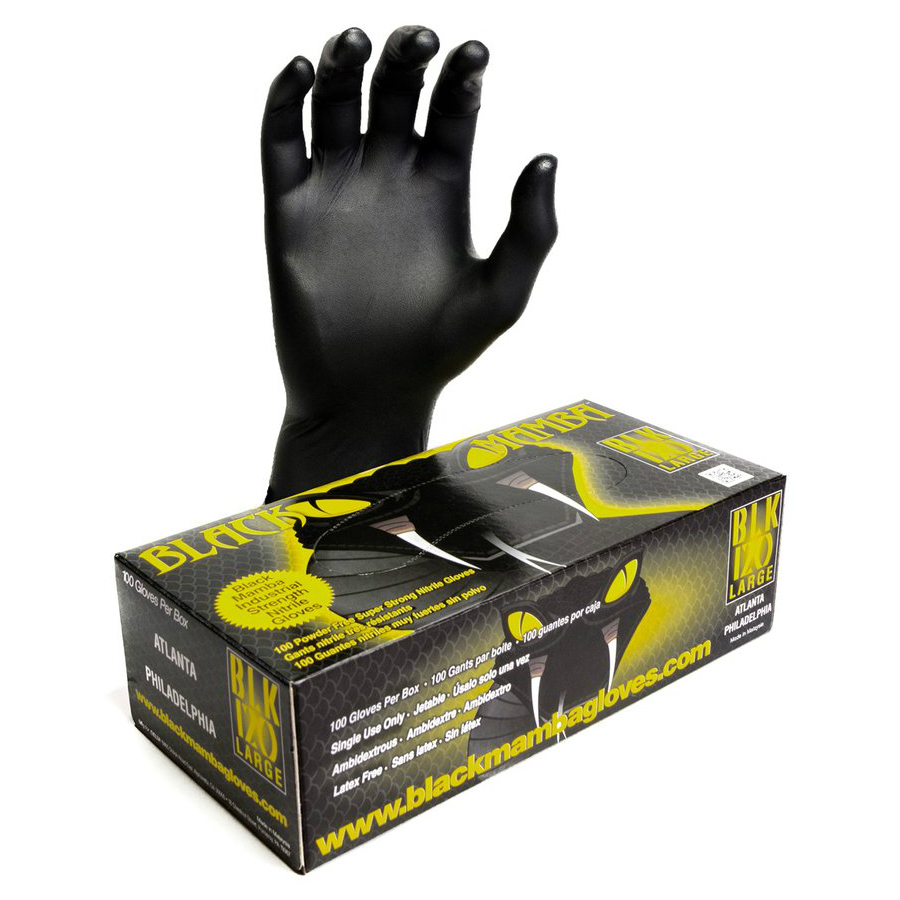 When it comes to disposable gloves for automotive work, you need durable, chemical-resistant gloves that provide good grip and enable dexterity and tactile sensitivity. We recommend the Black Mamba Tough Disposable Nitrile Gloves, made with Black Mamba's patented NITREX polymer for exceptional strength and tear-resistance. These extra-strong nitrile gloves not only provide superior puncture and tear resistance to similar latex or vinyl gloves, but also offer up to three times the chemical resistance. Featuring a Black Mamba Grip Rite finish, these gloves enable you to handle tools and components with safety and ease.
Key Features: Three-times the resistance to chemicals, puncture and tear offered by disposable latex or vinyl gloves
Best Fingerless Automotive Gloves
TraffiGlove TG3220 Cut Level B Fingerless Grip Gloves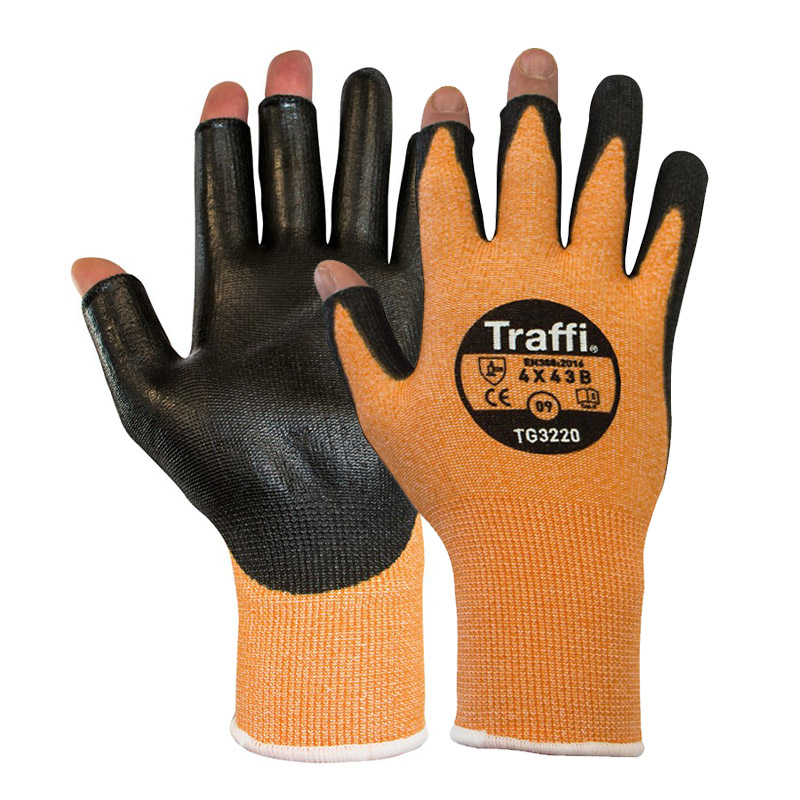 Designed to balance protection with dexterity for precision tasks, the TraffiGlove TG3220 Cut Level B Fingerless Grip Gloves have an ergonomic design with three open fingertips to aid dexterity. These gloves are ideal for dealing with fiddly parts such as screws or washers, and feature a polyurethane coating to allow grip grip on tools during work.They are lightweight and comfortable during long hours of work, making them perfect for the tougher tasks in a garage.
Key Features: Three open fingertips for greater dexterity; great resistance from abrasion and tears; grippy palm
Best Chemical Resistant Automotive Gloves
Ansell Neotop 29-500 Medium-Duty Chemical Resistant Flexible Gauntlets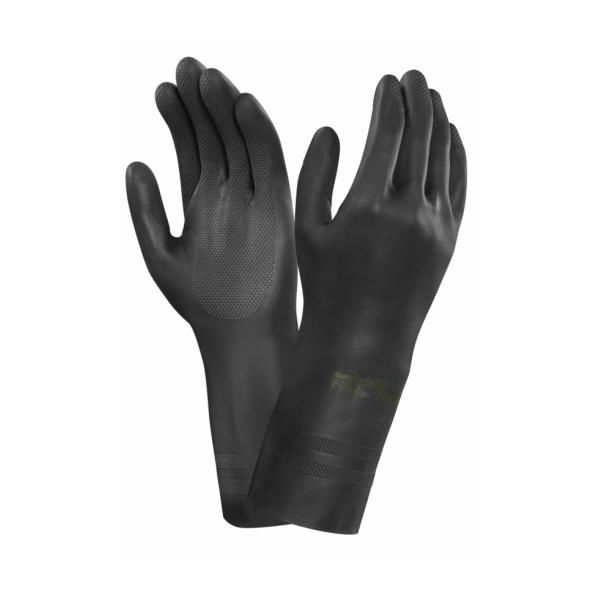 For high-risk tasks that involve work with chemicals, you need reliable chemical-resistant gloves. Protect your hands and forearms with the Ansell Neotop 29-500 Medium-Duty Chemical Resistant Gauntlet Gloves. These abrasion and tear resistant gauntlets are ideal for general automotive jobs that involve oil, grease and chemicals, such as removing rust or applying polymers. Grippy and comfortable, these gloves are ideal for long auto shop jobs to increase speed and reduce fatigue.
Key Features: Long cuffs that protect your arms against hazards; chemical resistance great for cleaning and rust removal
Best Automotive Gloves for Oily Tasks
Polyco Matrix Nitrile Grip Work Gloves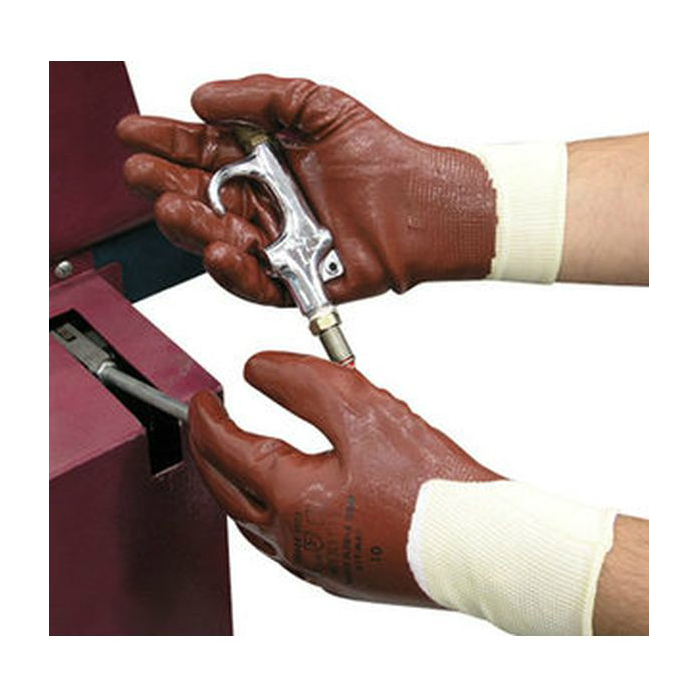 For precision tasks, try the Polyco Matrix Nitrile Grip Work Gloves. These nitrile-coated gloves are suitable for oily and greasy applications, and their tight fit and good grip are ideal for manual tasks that require maximum dexterity. A seamless liner makes these gloves comfortable to wear, while an elasticated knitwrist ensure that dust, debris, chemicals and other harmful substances don't get inside the gloves or onto your skin. What's more, these gloves are completely latex-free, making them suitable for individuals with sensitive skin or latex allergy.
Key Features: Resilient nitrile coating provides excellent resistance to abrasion, tear and scratch; snug fit and elasticated knitwrist ensure maximum dexterity.
Best Thermal Automotive Gloves
Ejendals Tegera 917 Insulated Precision Work Gloves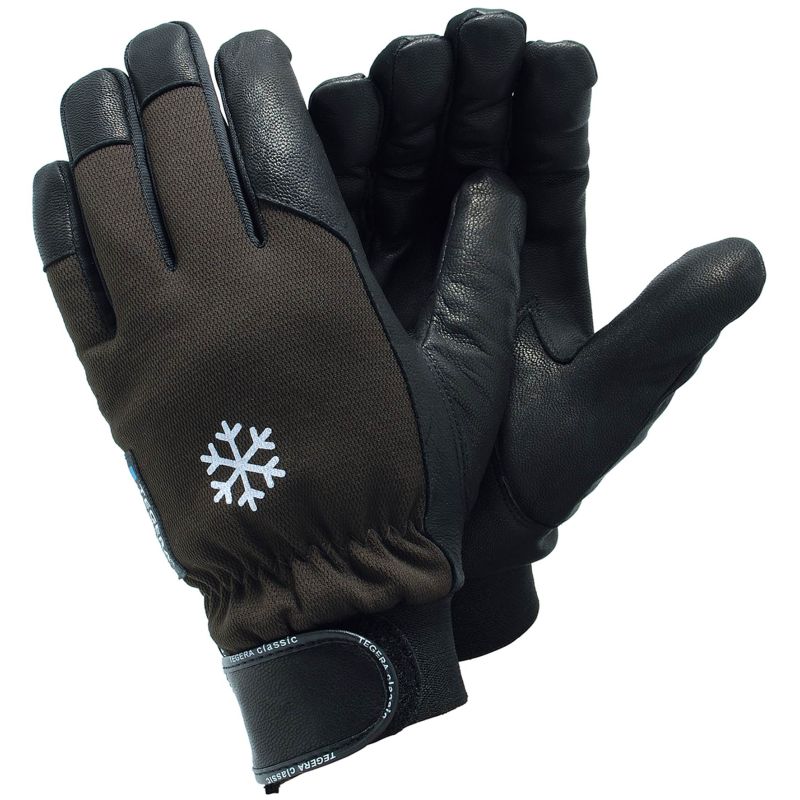 For cold weather work, it's a good idea to have insulated gloves. The Ejendals Tegera 917 Insulated Precision Work Gloves will keep your hands warm and protected without sacrificing flexibility or dexterity – making them perfect for various automotive tasks. These fleece-lined genuine goatskin leather gloves are suitable for low-risk applications and offer excellent fingertip sensitivity for fine handling tasks and light work. These gloves will not only keep out the chill, but also prevent blisters, grazes, scratches and lacerations, as well as shield your hands against contact cold.
Key Features: Fleece lining for warmth; durable real leather outer for mechanical protection.
Haven't found quite what you're looking for? Why not browse our full range of Automotive Work Gloves?