Our Best Work Gloves for DIY 2020
Friday, 13 March 2020
Here at WorkGloves.co.uk, we have plenty of work gloves that are ideal for DIY. DIY is quite wide-ranging, so it's important that you choose the right glove. If you're handling glass for example you may require cut-resistant gloves, however if you're handling wood then a little abrasion resistance won't go amiss.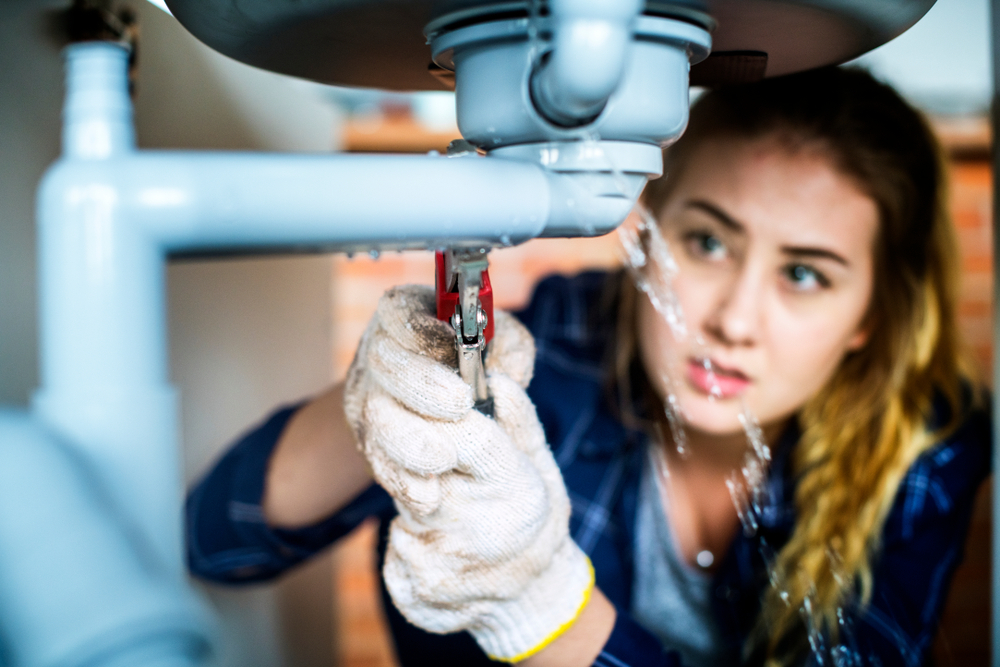 Doing DIY without gloves increases risk of injury
To help make your decision easier, we've narrowed down our wide range of work gloves to just a small list of five. All of which are built for DIY, offering slightly different qualities to one another. Protecting you from a number of different hazards, and helping you out with all sorts of jobs, there's bound to be an ideal glove on our list for just about anything you need done around the home.
Our Best All-Round DIY Gloves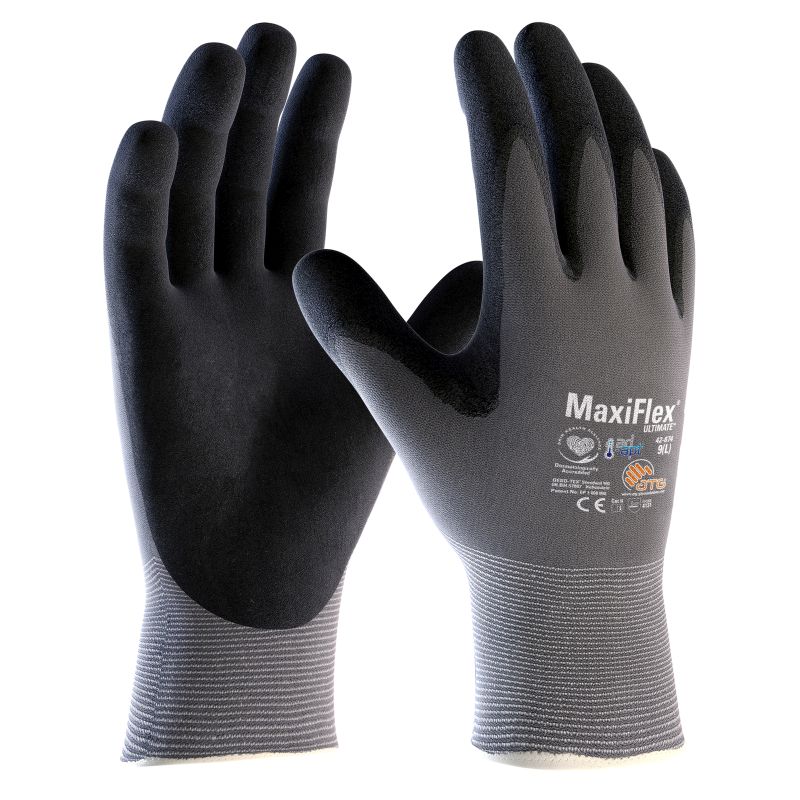 If you're doing odd jobs in the garage, garden and around the house, then look no further than the MaxiFlex Ultimate Handling 42-874-Gloves. Lightweight, dexterous and with a little protection, we would recommend these gloves for all of those low-risk tasks that demand a bit of protection to your hands. With impressive grip, these gloves can boost your handling skills.
Key Points: Lightweight and fantastic for handling jobs; provide superb grip, dexterity and flexibility; a little protection for knocks and scrapes.
Our Best DIY Gloves for Greenkeeping, Forestry, Gardening and More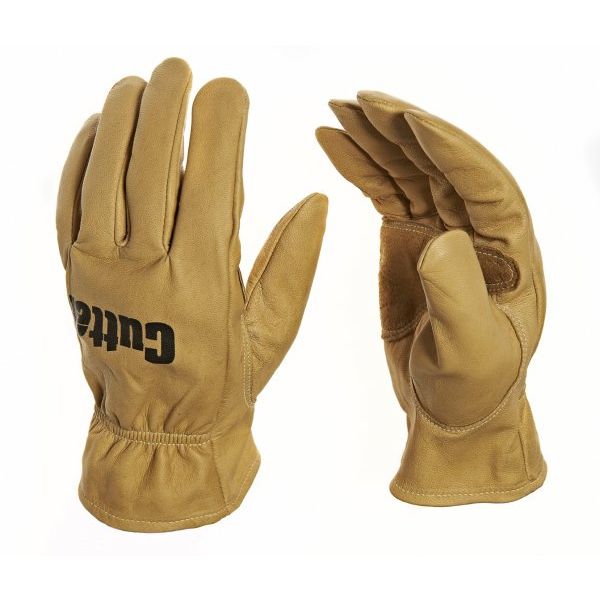 The Cutter Goatksin Leather Original Water Repellent CW300 Gloves are the gloves we would recommend for anything outdoors, with thick padded palms for protection and grip, and a hydrophobic coating for working in wet weather. They are perfect for things like handling wood and using tools, as their thickness means that your hands will stay protected. These gloves are top sellers among the forestry, gardening and lumbar industries.
Key Points: Designed for outdoor work; ideal for anyone with a large garden; water-repellent, durable and palm protective.
Our Best Thermal Waterproof DIY Gloves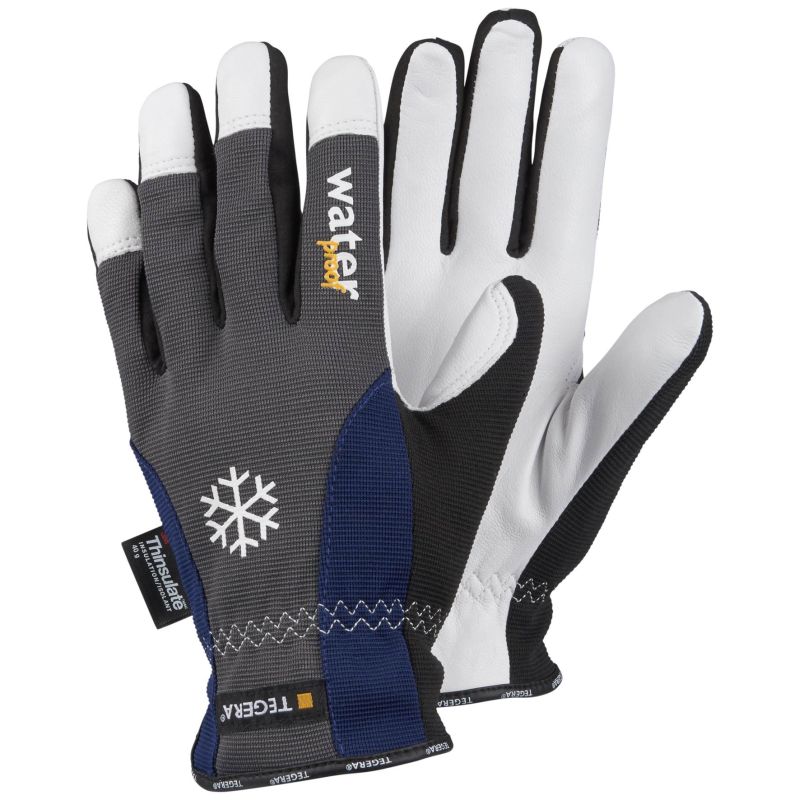 For general yard work, work through winter, and work in wet conditions, the number one gloves are the Ejendals Tegera 295 Thermal Waterproof Gloves. A Thinsulate coating offers total protection against water and temperatures of -20°C, while tough durability can protect the hands against knocks and scrapes too. These gloves are best sellers among people who work outdoors, as their dexterity is superb despite the high level of protection on offer.
Key Points: Top sellers for general outdoor work; waterproof and thermal; offer superb dexterity despite high protection; grippy, lightweight and flexible.
Our Best High Risk DIY Gloves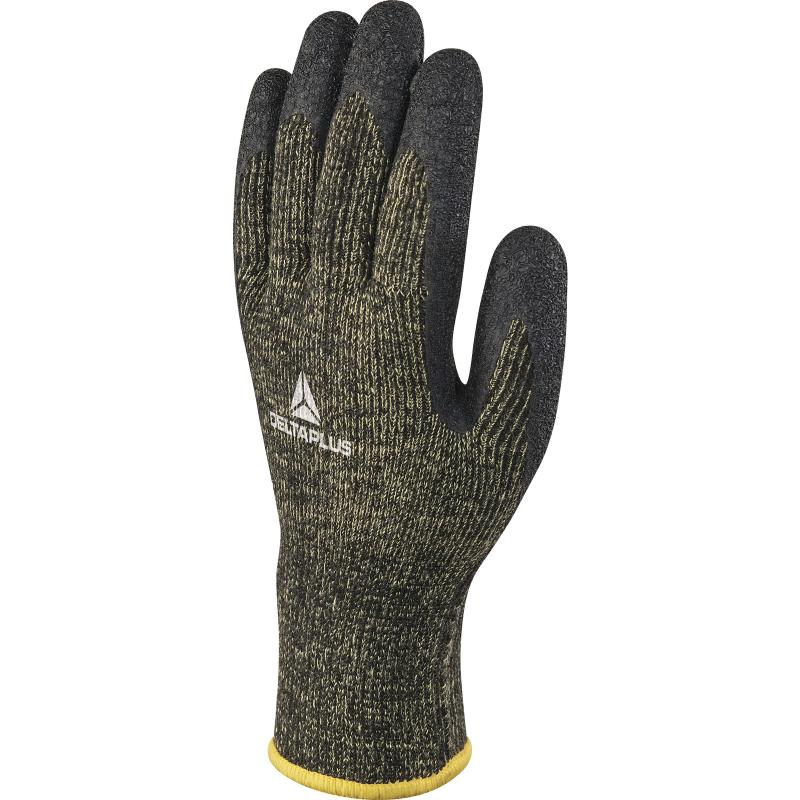 If you're into your welding, expect to handle glass or spend a lot of time handling rough and coarse materials, then the Delta Plus Knitted Polycotton Heat Resistant Aton VV731 Gloves should be your first choice. These gloves offer level 3 cut resistance and offer 250°C heat protection, making them a versatile option for tough tasks. Whether it's hammering nails or fitting a window, these gloves will suit your needs.
Key Points: Strong resistance against heat and cuts; superb for high risk tasks around the house; extremely dexterous and grippy.
Our Best Disposable DIY Gloves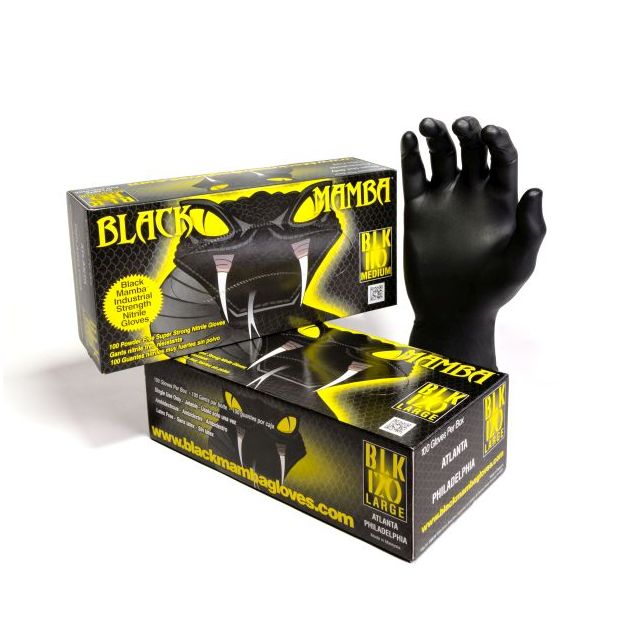 Painting, mechanics, decorating, maintenance, renovating and more, the Black Mamba Tough Disposable Nitrile Gloves are perfect for those low-risk tasks that demand grip, dexterity and a small level of protection. Despite being disposable, these gloves are exceedingly strong and tough, meaning that you can use them for stuff like mechanics while your hands are protected from the oil. They are among our most popular disposable gloves, and it's not hard to see why with superb grip, dexterity, strength and more.
Key Points: Disposable gloves that are extra tough, protective and dexterous; superb for working in the garage on your car; offer chemical protection for working with chemicals, paint and more.
Do the Rest Yourself
These are some of our favourite DIY work gloves, with plenty of dexterity, grip, protection and comfort to get you through. For our full range, please see our DIY Work Gloves category.
If you have any questions or something to add, please leave a comment in the comments area below. Alternatively, you can contact our customer care team on 020 7501 0597.