Best DIY Gloves
Tuesday, 13 March 2018
Working with your hands can be satisfying, and in many cases, calling in an expensive handyman can be avoided with a little bit of elbow grease and willpower. That's not always all it takes though, as the right protection and equipment can make your jobs easier, safer and more efficient. With the right DIY gloves, those jobs around the home can become a pleasant hobby, rather than a gruesome chore.
At WorkGloves.co.uk, we have plenty of knowledge when it comes to selecting the perfect glove for the job, and we're here to help. We've selected a list of some of the Best DIY Gloves around, providing you with all the protection, grip and comfort you need to get the job done. Protecting you from a number of different hazards, and helping you out with all sorts of jobs, there's bound to be an ideal glove on our list for just about anything you need done around the home.
Maxidry Fully Coated Oil Repellent 56-427 Gloves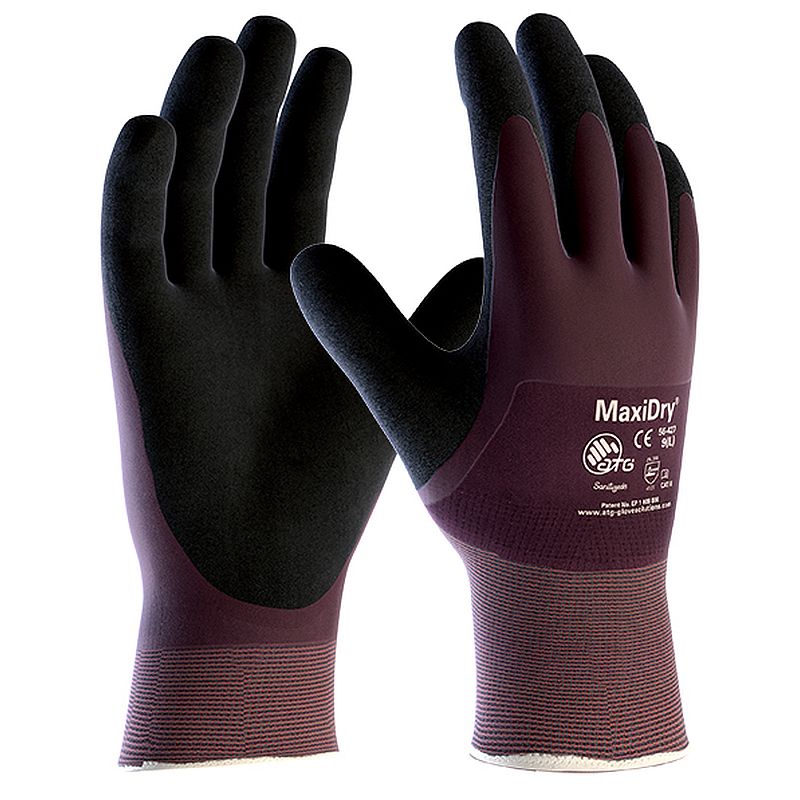 You never know what kind of job can come up around the home, so picking a glove that's as versatile as possible will bring you a long way. The Maxidry Fully Coated Oil Repellent 56-427 Gloves are designed to help you keep your grip through just about anything, including wet, oily environments. Ideal for wet tasks and those involving oil or chemicals, these lightweight gloves reduce hand fatigue throughout your work, and are made with a non-slip finish for the best grip around.
Key Features: Protects your hands from oil and chemicals, help keep your grip for slippery or intricate tasks.

Shield GI/KPR PVC-Coated Knitwrist Work Gloves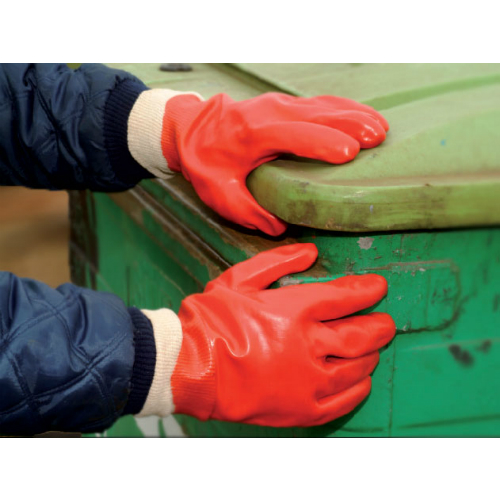 Finding a mix of protection and dexterity is key for many DIY tasks, making these next gloves a great choice. The Shield GI/KPR PVC-Coated Knitwrist Work Gloves offer great protection from a wide range of hazards, but also remain highly flexible with their knitted cotton construction. Coated in PVC, these gloves will keep your fingers free and nimble, and offer excellent levels of grip so you can handle all sorts of objects safely and easily.
Key Features: Lightweight and protective, high levels of grip with great finger dexterity, knitted wrist for a snug fit.
Ejendals Tegera 33 Pigskin Leather Rigger Gloves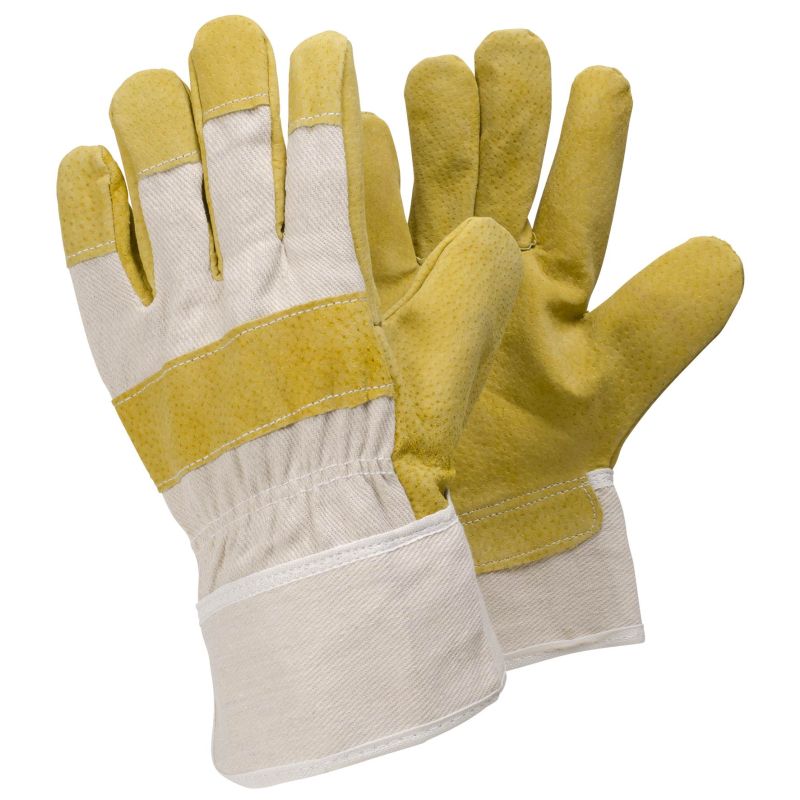 Just because a job takes place around your house doesn't mean it's easy, so it's good to have some heavier gloves around for those tougher tasks. The Ejendals Tegera 33 Pigskin Leather Rigger Gloves are ideal when working with heavy or rough materials, providing hardwearing protection for a range of jobs. Made from split-grain pigskin leather, these gloves offer excellent grip and full dexterity, with protection against abrasion, dirt, grazes, scratches and most other common hazards.
Key Features: Heavier gloves for tougher tasks, offer great grip, comfort and flexibility.
TraffiGlove TG310 Achieve Polyurethane Cut Level 3 Handling Gloves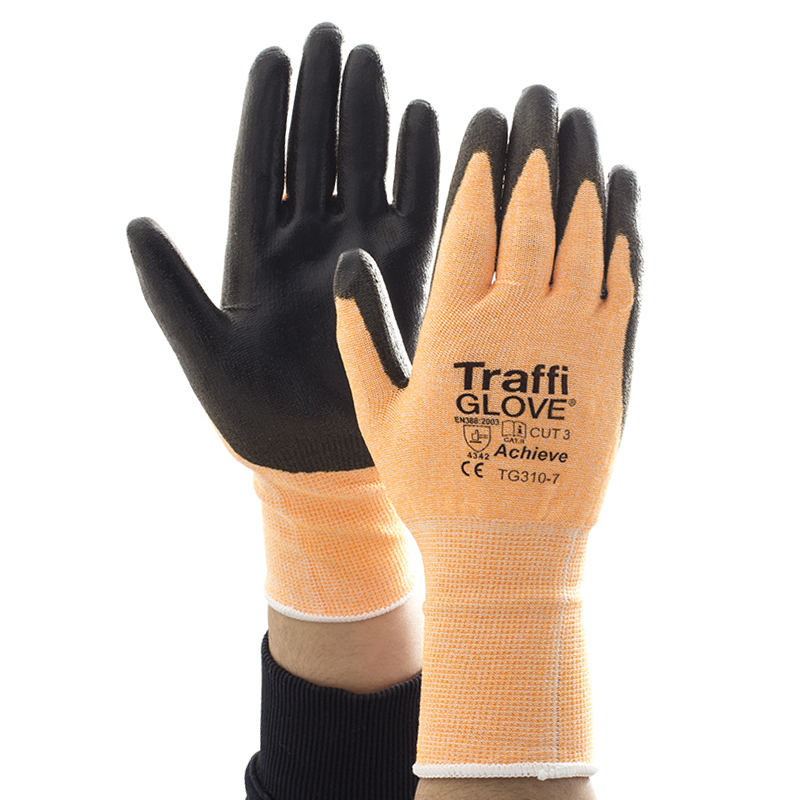 You never know what's going to show up during your next DIY job, but what you do know is that you want to be protected. The TraffiGlove TG310 Achieve Polyurethane Cut Level 3 Handling Gloves combine a comfortable and flexible thread mix liner with a polyurethane coating to provide great protection and top performance. Providing excellent precise control, a solid grip and plenty of protection from cuts, these gloves will help your hands power through most jobs the home can throw at you.
Key Features: Flexible and lightweight with high levels of grip, great cut, tear and puncture resistance to keep hands safe

Ejendals Tegera 295 Thermal Waterproof Work Gloves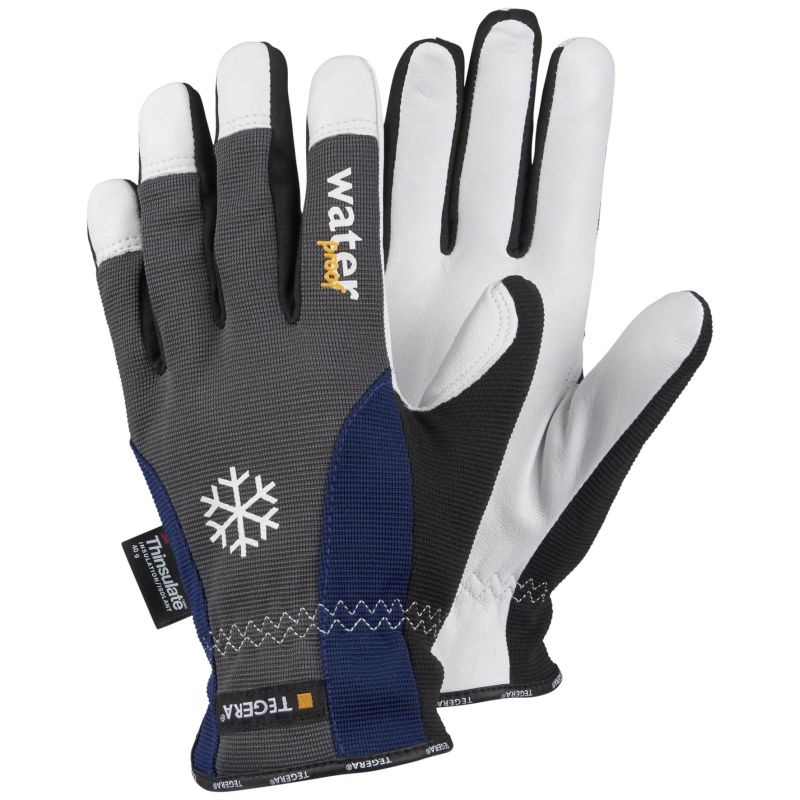 Since work around the house and garden doesn't stop when the weather gets cold, our next glove is designed to help your hands get the job done in any conditions. The Ejendals Tegera 295 Thermal Waterproof Work Gloves combine thermal winter insulation with fully waterproof materials to provide powerful protection from the cold and wet. With elastic closures and reinforced thumbs and fingers, these dexterous gloves are perfect for any cold work or wet work in the garden, garage, or anywhere else the weather can be a factor.

Key Features: Waterproof with great thermal protection, excellent for outdoor work in the elements.
Do the Rest Yourself
These are some of our favourite DIY work gloves, with plenty of dexterity, grip, protection and comfort to get you through pretty much any job. Are you going to be dealing with oily components? The MaxiDry Gloves would be ideal for that. Outdoors in the cold? Then the Ejendals Tegera 295 Gloves are for you. For just about any job out there, the perfect glove is here for the taking, all that's left is to pick your favourite and get to work!
Not convinced, or want to take a look for yourself? Check out our entire range of DIY Work Gloves!